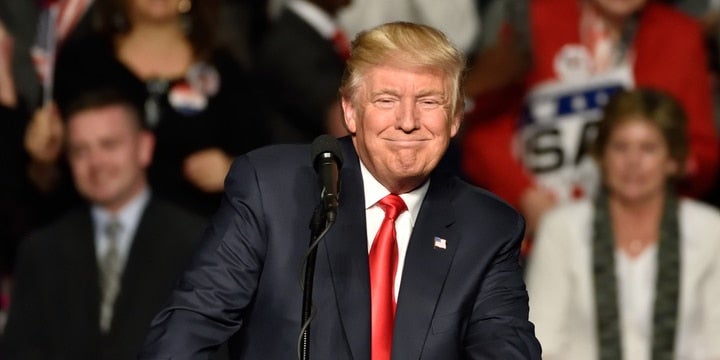 As a late entry into the 2020 Democratic Presidential Primary race, former New York City Mayor and current billionaire Michael Bloomberg has a lot of ground to cover. Bloomberg is putting his billions to work to do it. But, his massive ad buys and aggressive hiring has not yet turned primary voters into Bloomberg voters.
Fox News has the story:
Mike Bloomberg has spent $100 million of his own money on an unprecedented coast-to-coast ad blitz since launching his Democratic presidential campaign late last month.

But a new poll indicates the eye-popping figure – per ad-buy tracker Advertising Analytics – isn't paying off immediately for the billionaire businessman and media mogul.

Bloomberg stands with a 40 percent favorable and 39 percent unfavorable rating among Democrats and Democratic-leaning voters in a Monmouth University national poll released Tuesday. His 1 percentage point net favorability pales in comparison to his top rivals for the 2020 Democratic nomination.

Sen. Elizabeth Warren of Massachusetts stands at 76-15 percent favorable-unfavorable in the poll, for a net positive 61 points. By that same measurement, former Vice President Joe Biden is at a 56-point net favorability, Vermont Sen. Bernie Sanders is at 53 points, and South Bend, Indiana Mayor Pete Buttigieg is at 35 points.

And Bloomberg's rating is well underwater among crucial independents, and registered voters as a whole. His popularity is lower than President Trump's; while the president has a favorable rating of 46 percent among registered voters, Bloomberg's is just 26 percent.

"Bloomberg said he got into this race because he wants to defeat Trump, but his campaign kicks off with even lower ratings than the incumbent. That is not the most auspicious start, but views of Bloomberg are not as deeply held as they are for Trump, so he has room to shift those opinions," Patrick Murray, director of the Monmouth University Polling Institute, said in a statement.
Bloomberg's favorability rating is reaching critically low levels. At just 26 percent, he's trailing President Donald Trump by a full 20 points. No amount of money could ever take over the arena of great policy and incredible political intuition that Donald Trump already fills. Bloomberg's campaign was doomed from the start.