Beto O'Rourke's Gun Control Plan is a Peek into Leftists' Eerie Agenda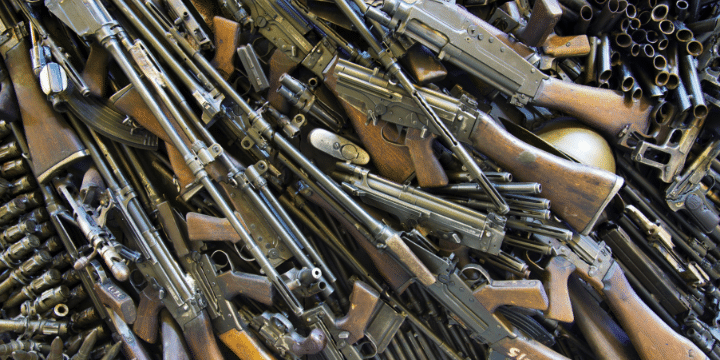 During the recent debate, 2020 candidate Beto O'Rourke was asked about how he would implement his gun control plan after he exclaimed in the last debate, "Hell yes, we're going to take your AR-15, your AK-47." When he explained further how he would implement his plan, his answer revealed the ultimate agenda of the Left. In a nutshell, Beto wants to implement a so-called mandatory assault weapons "buyback" and force law enforcement to show up to gun owners' homes and force them to surrender their AR-15s and AK-47s.
"The only thing more idiotic than Beto O'Rourke suggesting that we should go door-to-door and seize citizens' — who are following the laws — property, is his current presidential run," said Gamaldi, adding, "I think he's polling at two percent."

"It puts our officers in a very dangerous situation where we're showing up to someone's house, we're armed, these people are — obviously citizens — are armed. And now you expect us to seize their guns? Give me a break!" he said exasperatedly.

Last week on MSNBC's "Morning Joe," O'Rourke said that there have to be consequences for "any law that is not followed or flagrantly abused."

"I think there would be a visit by law enforcement to recover that firearm and to make sure that it is purchased, bought back so that it cannot be potentially used against somebody else," he said.

O'Rourke added that he's banking on the conscience of everyday Americans to understand that they don't need assault weapons for self-defense and will turn in their weapons willingly, citing Australia as a prime example of a gun buyback program.

"My faith is in this country and in my fellow Americans following the law and listening to people who own AK-47s and AR-15s who acknowledge, who concede, they don't need it for self-protection," he said.
The Left is willing to undermine the Constitution and use law enforcement to exercise illegal confiscations. Beto and his counterparts want to disarm Americans and that has always been the agenda. This is what is at stake in 2020.