Always in Style: Economic Freedom for All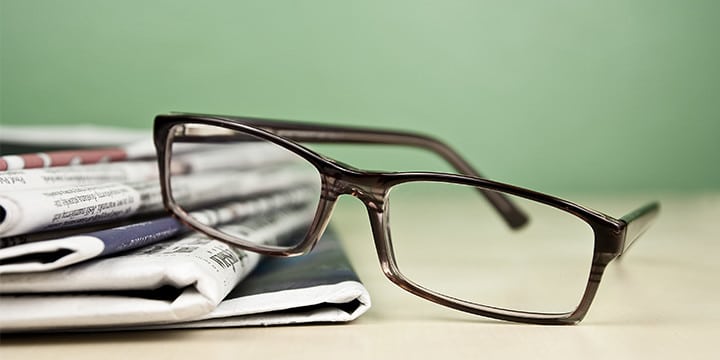 New businesses, thriving communities and citizens who can pursue their American dream. These are the effects of economic freedom. President Ronald Reagan not only understood this timeless principle – he believed in it and embraced it.
"We who live in free market societies believe that growth, prosperity and ultimately human fulfillment, are created from the bottom up, not the government down. Only when the human spirit is allowed to invent and create, only when individuals are given a personal stake in deciding economic policies and benefiting from their success – only then can societies remain economically alive, dynamic, progressive, and free." – President Reagan
So, when the pendulum swings in the opposite direction with unconstitutional mandates, increasing taxes, and burdensome regulations, people like Keith have to struggle to keep their family business afloat.
"I am a small business owner in northern New York, and Obamacare has caused us to turn our full-time employees into part time employees," he said. "We are [all] 100% part-time now."
For Keith, it's difficult to watch the company he started 9 years ago lose its freedom to decide what is best for itself.
"I am 55 years old and worked hard to have the freedom to build a small business here on the dreams of a free land. We have the right to have the freedom of choice when it comes to healthcare and not have the government dictate what our options are," exclaimed Keith.
Dealing not only with the healthcare law, but also facing the escalating costs of running a business, Keith has learned the key to survival is remaining nimble in an environment that constantly works against him.
"We've actually cut back our hours to hit just the prime regions of when we are really doing business. We are constantly tweaking, trying to tighten our belt where we can, yet continue to do business," he shared. "We still do little bonuses for our employees, but it's getting harder and harder to do that."
Keith commented his employees often wonder why business is increasing, but their bonuses are shrinking. He has to explain to them the harsh reality of what is happening – a sobering reminder to him that an overbearing government hurts hard-working employees and employers alike.
The effects of the new healthcare law have gone well beyond his business. Keith received a letter, announcing that his current policy will no longer be an option as of January 2014. This left him and his family searching for new coverage.
"Because of the business and the income it produces, we could not afford to maintain insurance. We ended up going on a government-subsidized program, which is not the same quality. We've been pushed into the state healthcare system, which is what a lot of people said would happen," explained Keith. "We also found out our local doctor has made the choice to no longer practice based on the new "laws." He will stop a 40 year practice."
Trying to remain optimistic, he feels the hardships that Americans are enduring are only the beginning. "I don't think it is done yet. There are so many things he [the President] has waved. It's going to be years down the road before we see the true impact."
Keith's business aspirations, his employees' opportunities to achieve more hours, even his doctor's medical career – all dimmed by the legislative monstrosity, Obamacare.
This is one reason President Reagan greatly esteemed economic freedom. It is the key to opportunity and success for all.