Affordable Care Act has never been "affordable"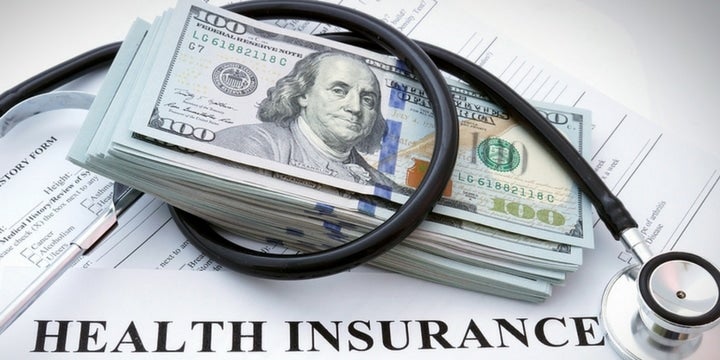 Since the Affordable Care Act (ACA) passed in 2010, Americans are paying more for healthcare and life-saving drugs. For nearly two years, the Trump Administration has made a resounding effort to drain the swamp and cut Obama-era regulations. It's time that GOP-led Congress works with the administration to cut the "unaffordable" ACA.
To put that in perspective, the real median household income in 2017 was $61,372. Thus family health coverage costs nearly a third of the median family's income.

But citing the average family premium of nearly $20,000, as high as that is, can be misleading. A small employer, especially a one with older-than-average employees, likely blew through $20,000 a few years ago. The premium for a couple in their 50s with a teenager can easily run $25,000. Bump that up by $4,000 or more for each additional child.

However, those outrageously high premiums would be even higher if employers and health insurers hadn't taken a number of steps to contain the cost explosion by adjusting benefits and exposing employees to significantly higher out-of-pocket costs.

The Kaiser survey points out that since 2008, annual deductibles for covered workers have increased 212 percent — eight times the rate of inflation. And to think Democrats used to call high deductible coverage "junk insurance." Yet, under ObamaCare deductibles have exploded.

Insurers are also taking steps to increase out-of-pocket spending in less-noticeable ways. For example, in years past insurers charged one copay for a generic drug, say $10, and a slightly higher copay for a brand name drug, say $25.

Then insurers moved to three copay tiers or more. The generic might still require a $10 copay, while some brand name drug copays could run between $25 and $250.

In addition, some insurers now require co-insurance of 20 percent to 40 percent of a drug's cost for some of the newest and most expensive drugs. If a drug costs $5,000 a month — and some cancer drugs cost that much or more — 40 percent co-insurance could cost the patient several thousand dollars a month. And that comes on top of other health care-related expenses and premium costs.
The Affordable Care Act has been anything but affordable. A full repeal effort and a replacement with a free market approach is necessary to ensure that Americans get affordable and quality healthcare.