1st Amendment Under Attack! Call the Senate NOW!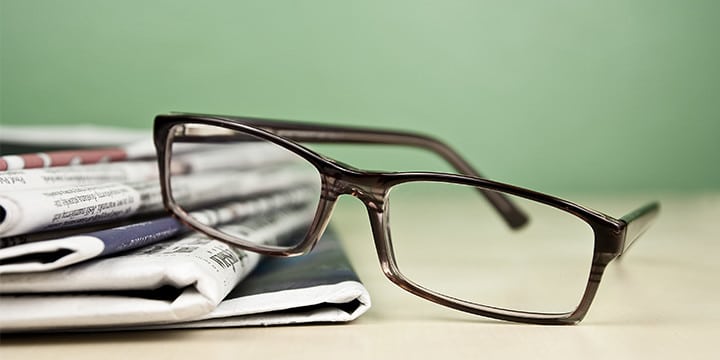 Yesterday, the U.S. Senate voted to advance a bill that would alter the Bill of Rights and limit our First Amendment right to free speech.
Tea Party Patriots is asking all our supporters to call the senators below and tell them NOT to repeal our rights to free speech!
The bill, S.J. Res. 19, is co-sponsored by 48 Democrats. That's right – 48 United States Senators would AMEND the First Amendment to give themselves the power to control what citizens and citizens groups can say about CONGRESS and other elected officials and candidates. That is CORE political speech that our Founding Fathers knew the government should NOT control!! If this were the law, Tea Party Patriots would NOT be allowed to tell you what your government officials and candidates are doing!!
This isn't the first time the Democrats have tried to gut the first amendment this year and it's beginning to look like they are more serious than ever to silence us!
This is the same old song and dance that we've seen throughout the last year. When the Democrats collaborated with the IRS to target conservative groups, they were trying to silence our speech. When Senate Majority Leader Harry Reid pushed for the debate in the Judiciary Committee to repeal the first amendment, they were trying to silence our speech. And now bringing this bill to the Senate floor for debate in an effort to jam it through is an effort to silence our speech.
We must speak up now before it is too late! Call these senators today!  Below is the list of Democrats in the United States Senate who have signed on to silence YOU.
| | | | | |
| --- | --- | --- | --- | --- |
| First | Last | Party | State | Phone |
| Michael | Bennet | D | CO | (202) 224-5852 |
| Tom | Harkin | D | IA | (202) 224-3254 |
| Charles | Schumer | D | NY | (202) 224-6542 |
| Jeanne | Shaheen | D | NH | (202) 224-2841 |
| Sheldon | Whitehouse | D | RI | (202) 224-2921 |
| Jon | Tester | D | MT | (202) 224-2644 |
| Barbara | Boxer | D | CA | (202) 224-3553 |
| Christopher | Coons | D | DE | (202) 224-5042 |
| Angus | King | D | ME | (202) 224-5344 |
| Christopher | Murphy | D | CT | (202) 224-4041 |
| Ron | Wyden | D | OR | (202) 224-5244 |
| Al | Franken | D | MN | (202) 224-5641 |
| Amy | Klobuchar | D | MN | (202) 224-3244 |
| Mark | Udall | D | CO | (202) 224-5941 |
| Tim | Johnson | D | SD | (202) 224-5842 |
| Robert | Menendez | D | NJ | (202) 224-4744 |
| Jack | Reed | D | RI | (202) 224-4642 |
| Richard | Blumenthal | D | CT | (202) 224-2823 |
| Martin | Heinrich | D | NM | (202) 224-5521 |
| Jeff | Merkley | D | OR | (202) 224-3753 |
| Dianne | Feinstein | D | CA | (202) 224-3841 |
| Mark | Begich | D | AK | (202) 224-3004 |
| Benjamin | Cardin | D | MD | (202) 224-4524 |
| Kirsten | Gillibrand | D | NY | (202) 224-4451 |
| Kay | Hagan | D | NC | (202) 224-6342 |
| Barbara | Mikulski | D | MD | (202) 224-4654 |
| Tammy | Baldwin | D | WI | (202) 224-5653 |
| Edward | Markey | D | MA | (202) 224-2742 |
| Elizabeth | Warren | D | MA | (202) 224-4543 |
| Sherrod | Brown | D | OH | (202) 224-2315 |
| John | Walsh | D | MT | (202) 224-2651 |
| Richard | Durbin | D | IL | (202) 224-2152 |
| Harry | Reid | D | NV | (202) 224-3542 |
| Mazie | Hirono | D | HI | (202) 224-6361 |
| Thomas | Carper | D | DE | (202) 224-2441 |
| Patty | Murray | D | WA | (202) 224-2621 |
| Brian | Schatz | D | HI | (202) 224-3934 |
| Bernard | Sanders | D | VT | (202) 224-5141 |
| John | Rockefeller | D | WV | (202) 224-6472 |
| Debbie | Stabenow | D | MI | (202) 224-4822 |
| Cory | Booker | D | NJ | (202) 224-3224 |
| Heidi | Heitkamp | D | ND | (202) 224-2043 |
| Joe | Manchin | D | WV | (202) 224-3954 |
| Claire | McCaskill | D | MO | (202) 224-6154 |
| Maria | Cantwell | D | WA | (202) 224-3441 |
| Bill | Nelson | D | FL | (202) 224-5274 |
| Robert | Casey | D | PA | (202) 224-6324 |
| Carl | Levin | D | MI | (202) 224-6221 |