Show up on social media & support President Trump!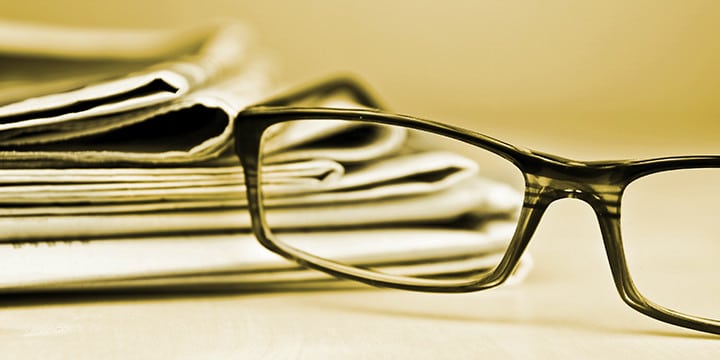 Important Notes
Special Facebook Live event today at 4pm EST to discuss the repeal of ObamaCare with Michael Cannon, Dean Clancy, Bill Pascoe, and Jenny Beth Martin. Be sure to like and follow us on Facebook so you'll get the notification when the broadcast begins. More information on how to join us is listed below.
---
Sign up to host a house party on February 27th!
---
Add your event to our events map (rally, sign waving, local group meeting)!
---
Let us know of a Congressman or Senator's town hall or mobile office hours!
---
You know what I'll never forget? I will never forget that first phone call in 2009, with a few dozen other Americans, who were fed up with the big spending, socialist-style governance of both parties. During that phone call, we made plans to show up for that very first nationwide tea party protest, which was held on February 27, 2009. The only reason that phone call even happened at all was because of social media, and specifically, Twitter.
We are so accustomed to the power of social media in 2016, that we forget how powerful it really is. Think about the fact that our president, Donald Trump, was able to bypass the media and traditional methods of reaching voters, by using social media – and he won. He won despite the mockery from the media, the left, and the establishment Republicans. President Trump often notes how amazing it is that he can speak directly to the American people, and does not need to depend on the incredibly biased filter of the media to get his message to the public.
This power is exactly why we devote Tuesday's activism to social media, so that we can speak to other citizens and to the media, in a unified voice, letting them know that we support President Trump, his reform agenda, and his nominees!
In this email you will find sample tweets and a sample Facebook post that you can use to express your support for President Trump. It only takes a few minutes to amplify our voices, and demonstrate to the left wing activists, media, and establishment Republicans that we the people will support the President. Please ask your friends and family to show up on Twitter and Facebook today as well!
Thank you for showing up! Remember, when we show up, we win, so please make sure to sign up for daily actions at the link below!
For each action that you would like to participate in, please check the box next to that action!
I'm showing up,
Jenny Beth
Detailed To-Do for Tweet it Tuesday, February 21st
To find the Twitter handles of your senators, go to Find Your Members of Congress and click on each senator's twitter icon to locate it.
Sample Tweets: Support President Trump
Thank you @POTUS for keeping your promise and nominating a Supreme Court Justice in the mold of #Scalia #ConfirmGoruschClick to Tweet
Thank you @POTUS for committing to repeal Obamacare, secure our borders, & nominate a conservative Supreme Court Justice. #MAGAClick to Tweet
.@POTUS is #OurPresident and together we will #MakeAmericaGreatAgain #RepealObamacare #SecureOurBorders #CutTaxes #ConfirmGorsuchClick to Tweet
Sample Tweets: Support Gorsuch
Only extremists would vote against an excellent & qualified nominee like #NeilGorsuch #ConfirmGorsuch @[INSERT YOUR SENATOR'S TWITTER ID] #IWillShowUpClick to Tweet
Abiding by the Constitution is a GOOD thing! @[INSERT YOUR SENATOR'S TWITTER ID] #ConfirmGorsuch #IWillShowUpClick to Tweet
.@[INSERT YOUR SENATOR'S TWITTER ID] Stop Democrats' illegitimate obstruction of #NeilGorsuch! It's time to #ConfirmGorsuch! #IWillShowUpClick to Tweet
1) Run for president. 2) Win. 3) Fill #SCOTUS vacancy. #thatshowitsdone #ConfirmGorsuch #iwillshowup #SupportTrumpClick to Tweet
Obama was right. Elections have consequences, & the #SCOTUS seat is President Trump's to fill. #ConfirmGorsuch #IWillShowUp #TrumpsSeatClick to Tweet
Sample Tweets: Repeal Obamacare
.@SpeakerRyan GOP now has the House, Senate & White House. It's time to fully #RepealObamacare #NoExcuses #WeAreWatchingClick to Tweet
.@HouseGOP Your first item of business should be to #RepealObamacare! Do it NOW! #NoExcuses #WeAreWatching #NotAfraidtoPrimaryClick to Tweet
.@SenateGOP #RepealObamacare NOW. Deal with replacement afterward. #NoExcuses #WeAreWatching #NotAfraidtoPrimaryClick to Tweet
We spent 8 years giving you power to #RepealObamacare. Do your duty. #NoExcuses #WeAreWatching #NotAfraidtoPrimary @HouseGOP @SenateGOPClick to Tweet
Sample Facebook Post
Happy Tuesday, friends! Are you ready to show up to support President Trump in making America great again? I am! Don't ever forget that when we show up, we win! So what can we do this week to make America great again? First, we need to show up to support Judge Neil Gorsuch for the Supreme Court. Second, we need to stiffen the spines of the Republicans in Congress and push them to repeal Obamacare NOW. Note: if your Rep. or Senators are holding any town halls or mobile office hours this week, GET THERE!!
Here's what we can do together to take action! Will you show up with me? Mark your calendars!
** TODAY – 2/21/17 – Sign the petition to support Neil Gorsuch and start receiving Tea Party Patriots action alerts. [https://judgegorsuch.act.teapartypatriots.org]
** TODAY – 2/21/17 – Tweet about your support for Judge Neil Gorsuch and Obamacare repeal, and then copy and paste this Facebook post into your own status! Tea Party Patriots has sample tweets for you to use! [http://tpp.us/tweettuesday221]
** 2/22/17 – Call your Senators and tell them you support President Trump's Contract with the American Voter; tell them to confirm Neil Gorsuch, and tell them you want Obamacare repealed now! Also call your Representative and tell them to repeal Obamacare now! Call the Capitol switchboard at (202) 224-3121 and ask for your Senators and your Rep. You'll need to call three times to speak to both Senators and your Rep.
** 2/23/17 – Visit your Senator's local office and deliver a letter of support for President Trump's Contract with the American Voter, for Neil Gorsuch, and for Obamacare repeal.
** 2/24/17 – Write a letter to the editor [http://tpp.us/gorsuchlettereditor], or to your Senators [http://tpp.us/gorsuchlettersenators], or to other media outlets expressing your support for Neil Gorsuch, and/or President Trump's Contract with the American Voter, and/or repealing Obamacare.
** 2/25/17 – Get out your calendar and mark down the following dates and activities:
** 2/27/17: Rally at your state capitol
** 2/27/17: Host or attend a house party
** 4/18/17: Host or attend a tax day event
Remember! We showed up eight years ago and started the business of making America great again! If we want to help President Trump implement his reform agenda, then it is imperative that we show up! #Iwillshowup Please copy and paste this into your status. Don't just share it because that limits who can see it. Copy and paste instead.
One last thing – we don't really have a choice. We have to show up, and we have to take action. The left sprang into action on the night of the election, and we are now playing catch up. I know we can win, but we have to show up to do it. Thank you, and have a wonderful week!
Outline for the Rest of the Week
Wednesday: Melt the Wires Wednesday
Let's melt the phone lines on Wednesdays. We will update the targeted list weekly.
Thursday: Take It to the Streets Thursday
Visit a local congressional office this Thursday, February 23, to hand deliver the letter you wrote from Monday's toolkit. Sign up by Thursday, February 23, to host a house party next Monday, February 27.
Each Thursday let's take it to the streets with our signs and flags as you hold a street rally, house party, or visit a local congressional office. We will give you the tools you need to organize a local event. Sign up to host an event with this form.
Friday: Freelance Friday
Each week we will give the opportunity to multiply our impact broadcasting our message to a larger audience through letters to editor, comments on news websites, and letters to fellow Americans.
Key Dates to Add to Your Calendar
Local Office visit on Thursday, February 23
Remember the town halls of 2009, when we fought tooth and nail against Obamacare? Now the tables have turned and progressives are the ones showing up at town halls1 and at local district offices2, and the mainstream media is all too eager to magnify and celebrate dissent when carried out by left wing activists. This means progressives are the ones getting their message out3. Our mantra back then was, "when we show up, we win." It is now time for us to show up again.
Both the Senate and House of Representatives are scheduled to be home the week of February 20th, and not in DC. We need to show up and show our elected officials that the majority of their constituents do not agree with the left wing protesters. We are looking for people to either host an event outside their Senator's local office at noon local time or to hand deliver a personal letter to their Senator on Thursday, February 23. We will help you to organize your event, write your letters, and assist you with messaging.
If you cannot host an event there are other ways you can show up and be heard; you can hand deliver a letter to the local office, or you can attend a rally if there is one located in your area.
Host a Rally/Demonstration at Your State Capitol on Monday, February 27
On Monday, February 27th, Tea Party Patriots and the modern tea party movement turns 8 years old! Do you realize how much impact we've had? It's actually quite amazing, the work we have done, and what we have accomplished. The time is now to step up and defend the gains we have made, and push for more reforms. The only way to keep winning is to stay involved and active — to show up!. We are looking for people to host a rally at their State Capitol in support of President Trump's Contract with the American Voter on Monday, February 27th! If you would prefer to attend a rally rather than host one, let us know so we can help you find a local event to attend!
Host a House Party the evening of Monday, February 27
Want to support Judge Gorsuch? We make it super easy for you to share your support and knowledge with friends and family in an amicable, comfortable way with the tools and resources you will need to get it done. After Obama won the 2012 election, analysis showed that face-to-face education and discussion between people who knew each other played a very big role in his victory. Your story and your opinion is important to many of the people in your life, and you'll never how many people you can persuade if you don't try! If this date doesn't work for you, you can choose a different date that better suits your availability.
Grassroots Lobbying Day on Capitol Hill, March 15
On March 15th, we will partner with FreedomWorks to host a grassroots lobbying day on Capitol Hill. Office visits are one of the most effective ways to make our voices heard in Washington, D.C. and to hold our elected officials accountable. The primary focus of our lobbying day will be on repealing ObamaCare and confirming Judge Neil Gorsuch to the Supreme Court, although we may add other topics as the date approaches. The committee hearing for Judge Gorsuch is set for March 20, which increases the importance of us being in DC together making our voices heard on March 15. Mark the date on your calendar!
Host an event on Tuesday, April 18
This year, tax day is on April 18th. We are looking for people to host an event locally on that day. Details and support for hosting the events will be available in a few weeks.