Write to your Elected Officials!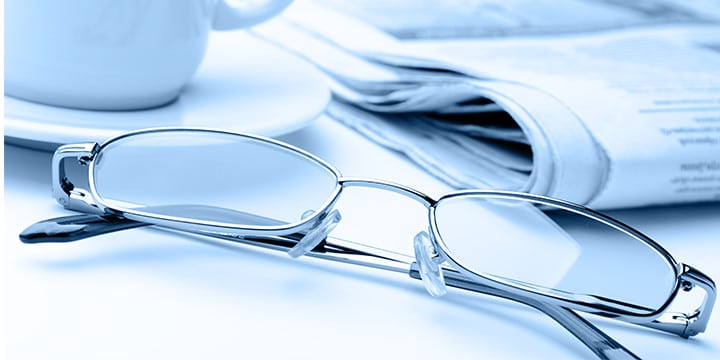 Important Notes
Sign up to host a house party on February 27th!
Add your event to our events map (rally, sign waving, local group meeting)!
Let us know of a Congressman or Senator's town hall or mobile office hours!
Happy Presidents' Day! Today's action items are listed below, as well as the outline for the rest of the week. This holiday was originally founded to honor our first President, George Washington, and to this day we are thankful for the nation he helped to found and lead. Fast forward to 2017 where we now see progressives holding "Not my Presidents' Day" rallies1 because they still cannot accept that Hillary Clinton lost the election. Due to the left's unwavering and unhinged hatred for our President and the reforms he is pursuing, we must take at least a few minutes every day to show up in support of what is good and right. We know that they are showing up, so now it's our turn. For example, take a look at what one of the newly formed anti-Trump groups has put out as a resource for their activists:
American voters did not choose Donald Trump to fill this vacancy. They chose Barack Obama and then they chose Hillary Clinton. Donald Trump has no mandate to appoint a justice.
Progressives truly believe that Hillary won and that President Trump should never get to fill that Supreme Court seat, and they intend to follow through with that insanity.
Our focus this week is two fold with a push on the Senate and a push on the House: For the Senate, we continue to push for the confirmation of Judge Neil Gorsuch to the Supreme Court. Click to find talking points on Judge Neil Gorsuch to help when contacting your Senators. For both the House and the Senate, remind your Representative and Senators to repeal Obamacare and then work on replacement.
As always, it is up to us to keep pushing, and to show up when we are needed. Thank you for all you do!
For each action that you would like to participate in, please check the box next to that action!
I'm showing up,
Jenny Beth
Detailed To-Do for Messaging Monday, February 20th
I can't express the urgency of this call to action enough. We absolutely must show up today, and in the coming weeks. There is a storm brewing because of the left's inability to accept the outcome of the election, and they mean to make America ungovernable2. President Trump's administration may be the last chance we have to shrink the leviathan and he needs the everyday Americans who voted for him to show up – even if we don't show up in as great of numbers as the left – we must show up. It is imperative that we do this, and we can do it together.
Outline for the Rest of the Week
Tuesday: Tweet It Tuesday
Help us spread our message on social media, especially on Twitter and Facebook. We will provide sample tweets.
Wednesday: Melt the Wires Wednesday
Let's melt the phone lines on Wednesdays. We will update the targeted list weekly.
Thursday: Take It to the Streets Thursday
Visit a local congressional office this Thursday, February 23, to hand deliver the letter you wrote from Monday's toolkit. Sign up by Thursday, February 23, to host a house party next Monday, February 27.
Each Thursday let's take it to the streets with our signs and flags as you hold a street rally, house party, or visit a local congressional office. We will give you the tools you need to organize a local event. Sign up to host an event with this form.
Friday: Freelance Friday
Each week we will give the opportunity to multiply our impact broadcasting our message to a larger audience through letters to editor, comments on news websites, and letters to fellow Americans.
Key Dates to Add to Your Calendar
Local Office visit on Thursday, February 23
Remember the town halls of 2009, when we fought tooth and nail against Obamacare? Now the tables have turned and progressives are the ones showing up at town halls1 and at local district offices2, and the mainstream media is all too eager to magnify and celebrate dissent when carried out by left wing activists. This means progressives are the ones getting their message out3. Our mantra back then was, "when we show up, we win." It is now time for us to show up again.
Both the Senate and House of Representatives are scheduled to be home the week of February 20th, and not in DC. We need to show up and show our elected officials that the majority of their constituents do not agree with the left wing protesters. We are looking for people to either host an event outside their Senator's local office at noon local time or to hand deliver a personal letter to their Senator on Thursday, February 23. We will help you to organize your event, write your letters, and assist you with messaging.
If you cannot host an event there are other ways you can show up and be heard; you can hand deliver a letter to the local office, or you can attend a rally if there is one located in your area.
Host a Rally/Demonstration at Your State Capitol on Monday, February 27
On Monday, February 27th, Tea Party Patriots and the modern tea party movement turns 8 years old! Do you realize how much impact we've had? It's actually quite amazing, the work we have done, and what we have accomplished. The time is now to step up and defend the gains we have made, and push for more reforms. The only way to keep winning is to stay involved and active — to show up!. We are looking for people to host a rally at their State Capitol in support of President Trump's Contract with the American Voter on Monday, February 27th! If you would prefer to attend a rally rather than host one, let us know so we can help you find a local event to attend!
Host a House Party the evening of Monday, February 27
Want to support Judge Gorsuch? We make it super easy for you to share your support and knowledge with friends and family in an amicable, comfortable way with the tools and resources you will need to get it done. After Obama won the 2012 election, analysis showed that face-to-face education and discussion between people who knew each other played a very big role in his victory. Your story and your opinion is important to many of the people in your life, and you'll never how many people you can persuade if you don't try! If this date doesn't work for you, you can choose a different date that better suits your availability.
Grassroots Lobbying Day on Capitol Hill, March 15
On March 15th, we will partner with FreedomWorks to host a grassroots lobbying day on Capitol Hill. Office visits are one of the most effective ways to make our voices heard in Washington, D.C. and to hold our elected officials accountable. The primary focus of our lobbying day will be on repealing ObamaCare and confirming Judge Neil Gorsuch to the Supreme Court, although we may add other topics as the date approaches. The committee hearing for Judge Gorsuch is set for March 20, which increases the importance of us being in DC together making our voices heard on March 15. Mark the date on your calendar!
Host an event on Tuesday, April 18
This year, tax day is on April 18th. We are looking for people to host an event locally on that day. Details and support for hosting the events will be available in a few weeks.
Contact Forms for US Senators