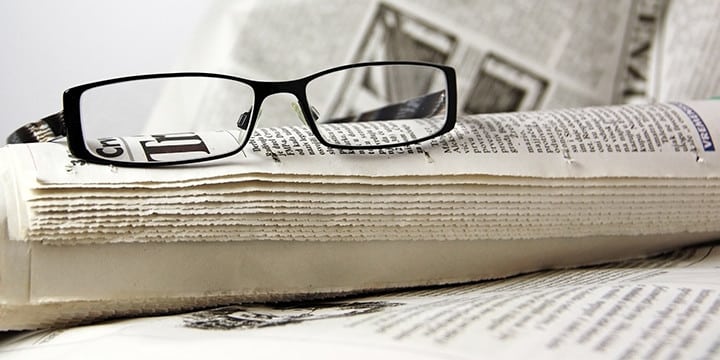 It's Wednesday, and that means it is time for us melt the phone lines! Left wing activists have been calling their elected officials since almost the day after the election, trying to stop President Trump's agenda before he even got started. They've tried to derail all of President Trump's cabinet nominees1, hoping to make "the phones ring off the hook." Now their attention has turned to Neil Gorsuch, President Trump's pick for the Supreme Court. And so, it is up to us to make sure that our Senators know that when the people chose Donald Trump as their next President, we did so knowing that he would get to choose Justice Scalia's replacement.
Let's make it our goal for today to show up in greater numbers than the left by making a few critically important phone calls. Let's remind our elected officials that the radical, left wing fringe is just that – the fringe – and that America supports Neil Gorsuch.
We also need to track the town halls being held by our Representatives, so all together we are asking you to make three phone calls today. We will be calling the D.C. offices of both of your U.S. senators and your Congressman. You will find the phone numbers for you to call and some sample talking points below, as well as the schedule for the remainder of this week and the key dates to add to your calendar.
Senator Calls
Visit our Find your Members of Congress area to locate your U.S. senators' phone numbers.
When you call your senators, there are three goals.
Give your reasons for supporting Neil Gorsuch
Ask if your Senator will vote to confirm Judge Gorsuch to the Supreme Court
Ask when your Senator is holding town halls (in person and/or online or telephone), coffee meetings, or mobile office hours. Please report back to us with when and where the town hall or other meeting times will be held so we can encourage others to attend. Use this form to report back.
Below are some talking points you may use about Judge Gorsuch. Pick the three you like best and and use those to craft your telephone message. Make sure to record their answers!
Serves on United States Court of Appeals for the Tenth Circuit, 2006-present.
Earned "unanimously well qualified" rating from American Bar Association, 2006.
Confirmed without opposition to the Tenth Circuit Court of Appeals by a voice vote of the United States Senate in 2006.
70% of voters said filling the Supreme Court vacancy was the most important factor or an important factor in their decision to support a candidate – and Trump won.
Has an extensive body of work, having decided thousands of cases. As Eric Citron explained at onSCOTUSblog.com, "He is celebrated as a keen legal thinker and a particularly incisive legal writer, with a flair that matches — or at least evokes — that of the justice whose seat he would be nominated to fill."
Judge Gorsuch has said that an originalist interpretation of the Constitution means that judges will sometimes reach decisions they don't prefer politically.
Representative Calls
Visit our Find your Members of Congress area to locate your Congressman's phone number.
When calling your Representative, ask him/her when they are holding their town halls (in person and/or online or telephone), coffee meetings, or mobile office hours. Please report back to us with when and where the town hall or other meeting times will be held so we can encourage others to attend. Use this form to report back.
Each phone call should only take a minute or two. That's maybe only six minutes of your day, and what a difference that six minutes can make! Once you are done, take one more minute to copy and paste the call to action on your social media accounts so that we may amplify our message! To get a look ahead at the rest of the week and upcoming key dates, keep scrolling!
The Rest of the Week…
Thursday, February 16 – Take it to the Streets Thursday
Go sign wave at a busy intersection for one hour today, prep for next week's first Take it to the Street Thursday, host or attend a sign waving event, host a house party, visit a local congressional office, etc. Resource provided: house party toolkit and blank signs for house parties.
Friday, February 17 – Freelance Friday
Write a letter to the editor or a letter to your Senators. Resource provided: sample letters and talking points.
These actions will repeat every week, but we will always send you updated information that is specific for each week.
Key Dates to Add to Your Calendar
Local Office visit on Thursday, February 23
Remember the town halls of 2009, when we fought tooth and nail against Obamacare? Now the tables have turned and progressives are the ones showing up at town halls2 and at local district offices3, and the mainstream media is all too eager to magnify and celebrate dissent when carried out by left wing activists. This means progressives are the ones getting their message out4. Our mantra back then was, "when we show up, we win." It is now time for us to show up again.
Both the Senate and House of Representatives are scheduled to be home the week of February 20th, and not in DC. We need to show up and show our elected officials that the majority of their constituents do not agree with the left wing protesters. We are looking for people to either host an event outside their Senator's local office at noon local time or to hand deliver a personal letter to their Senator on Thursday, February 23. We will help you to organize your event, write your letters, and assist you with messaging.
If you cannot host an event there are other ways you can show up and be heard; you can hand deliver a letter to the local office, or you can attend a rally if there is one located in your area.
Host a Rally/Demonstration at Your State Capitol on Monday, February 27
On Monday, February 27th, Tea Party Patriots and the modern tea party movement turns 8 years old! Do you realize how much impact we've had? It's actually quite amazing, the work we have done, and what we have accomplished. The time is now to step up and defend the gains we have made, and push for more reforms. The only way to keep winning is to stay involved and active – to show up!. We are looking for people to host a rally at their State Capitol in support of President Trump's Contract with the American Voter on Monday, February 27th! If you would prefer to attend a rally rather than host one, let us know so we can help you find a local event to attend!
Host a House Party the evening of Monday, February 27
Want to support Judge Gorsuch? We make it super easy for you to share your support and knowledge with friends and family in an amicable, comfortable way with the tools and resources you will need to get it done. After Obama won the 2012 election, analysis showed that face-to-face education and discussion between people who knew each other played a very big role in his victory. Your story and your opinion is important to many of the people in your life, and you'll never how many people you can persuade if you don't try! If this date doesn't work for you, you can choose a different date that better suits your availability.
Host an event on Tuesday, April 18, 2017
This year, tax day is on April 18th. We are looking for people to host an event locally on that day. Details and support for hosting the events will be available in a few weeks.
On the signup form, for each action that you would like to participate in, please check the box next to that action!
Thank you! Thank you for your continued strength and love for our country. We wouldn't be where we are today without you, and we won't get to where we want to go next if you aren't involved. Remember, when we show up, we win! So let's show up!! Are you with me?!
In liberty,
Jenny Beth Martin
Co-Founder
Tea Party Patriots