Tea Party Patriots Action Weekly Report from Washington for 2/25/19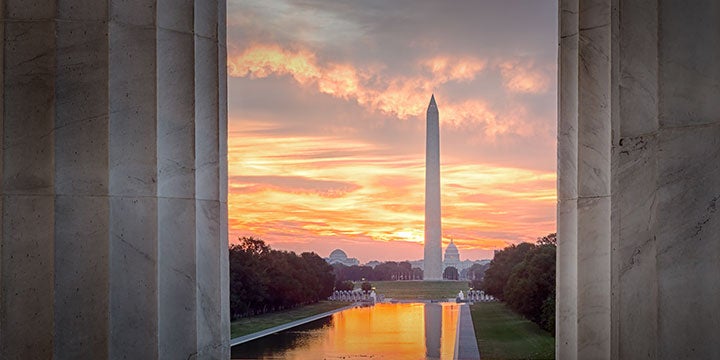 CALENDAR:
The House will return Monday, then skip Tuesday, then return Wednesday and stay in session through Friday. The Senate will return Monday and stay in session through Thursday. Both houses will be in recess next week, and they won't come back until Monday, February 25.
LAST WEEK ON THE HOUSE FLOOR:
The House went back to work on Wednesday last week, the day after the President delivered his State of the Union address. They passed two bills under Suspension on Wednesday, then passed another two bills under Suspension on Thursday, and then, on Friday, the House passed H.R. 840, the Veterans Access to Child Care Act.
THIS WEEK ON THE HOUSE FLOOR:
The House will return Monday, with the first vote set for 6:30 PM. At that time, the House is scheduled to take up five bills under Suspension of the Rules.
The House will be in pro forma session only on Tuesday, so Members can fly to Michigan for the funeral service for the late Congressman John Dingell, and then will return Wednesday to be ready to pass whatever spending bill comes out of the shutdown negotiations.
LAST WEEK ON THE SENATE FLOOR:
The Senate came back to work last Monday and immediately agreed to a McConnell amendment to S. 1, the Strengthening America's Security in the Middle East Act. The amendment expressed "the sense of the Senate that the United States faces continuing threats from terrorist groups operating in Syria and Afghanistan and that the precipitous withdrawal of United States forces from either country could put at risk hard-won gains and United States national security," which is a fancy way of saying the amendment put the Senate on record telling President Trump it was not at all enthused about his decision to announce a withdrawal of American troops from Syria and potentially Afghanistan just yet. The McConnell amendment was agreed to, by a vote of 70-26.
On Tuesday, the Senate invoked cloture on S. 1 by a vote of 72-24. Then the Senate voted to pass S. 1, by a vote of 77-23.
Later on Tuesday, the Senate voted to invoke cloture on the motion to proceed to consideration of S. 47, the Natural Resources Land Management Act, also known as the "Lands Package."
On Thursday, the Senate voted to table two amendments to S. 47. And then they were done.
THIS WEEK ON THE SENATE FLOOR:
The Senate will return Monday, with the first vote set for 5:30 PM. That will be a vote to invoke cloture on S. 47, the Lands Package.
Later in the week, the Senate will likely vote on the confirmation of former Attorney General William Barr to serve as Attorney General.
And at some point, likely Thursday or Friday, the Senate may vote on a spending package to avoid another government shutdown.
GREEN NEW DEAL:
On Thursday, Rep. Alexandria Ocasio-Cortez, flanked by Massachusetts Democrat Sen. Ed Markey and other leftists, released a six-page version of her much-ballyhooed "Green New Deal."
That document is, in a word, a "doozy." It is also, in other words, "hilarious," "nonsensical," and "ludicrous." Also, "moronic," "idiotic," "crazy," "reckless," "foolish," "unwise," and "unserious."
As Ben Shapiro wrote in the Daily Wire, "The proposal calls for the United States to be free of carbon emissions within 10 years without the use of nuclear power. It calls for every building in the United States to be replaced or retrofitted in green fashion. It calls for universal healthcare, free college education, the replacement of airplanes with high-speed trains, charging stations 'everywhere' (this is the sort of exactness the proposal contains), replacement of 'every combustion-engine vehicle,' government-provided jobs, family and medical leave, vacations, retirement security, and the abolition of 'farting cows.' It also calls for total 'economic security' for anyone 'unable or unwilling to work.'"
And just who will pay for all this? Shapiro writes further: "According to AOC, nobody will have to pay for this – like a timeshare you bought on the Big Island of Hawaii in 1997, this thing will pay for itself! This is a direct quote: 'At the end of the day, this is an investment in our economy that should grow our wealth as a nation, so the question isn't how we will pay for it, but what will we do with our new shared prosperity.'"
Asked about the Green New Deal, House Speaker Nancy Pelosi responded that she had not yet seen it, but "it's enthusiastic and I appreciate the enthusiasm … it will be one of several or maybe many suggestions that we receive. The green dream or whatever they call it, nobody knows what it is but they're for it, right?"
Democratic 2020 wannabes rushed to embrace AOC's "Green New Deal," and Republicans did their best to keep the ridiculous smiles away as they tried their very best to address reporters with straight faces.
SHUTDOWN:
Two weeks ago, President Trump agreed to reopen the government to allow congressional negotiators to argue for three weeks over whether or not to fund construction of a border wall he believes is necessary. That three-week period will end on Friday, and as of right now, it appears the negotiators are no closer to agreement than they were when they began the talks.
Speaking yesterday on FOX News Sunday, Senate Appropriations Committee Chairman Richard Shelby – who just a few days had sounded optimistic after coming out of a meeting with the President – sounded very iffy about the prospects of a deal being reached.
"I think the talks are stalled right now," he said. "I'm hoping we can get off the dime later today or in the morning because time is ticking away but we've got some problems with the Democrats dealing with ICE, that is detaining criminals who come into the U.S. and they want a cap on them. We don't want a cap on that."
According to news reports, Democrats have told GOP negotiators that they won't agree to spend more than $2 billion on border barriers, and in the last few days have introduced a new issue into the discussions – a disagreement over the number of beds at immigrant detention centers. Democrats apparently want to limit the number of people who can be detained at the border by limiting the number of beds available in detention centers, while Republicans oppose arbitrarily limiting the capacity of the detention centers.
Meanwhile, Acting White House Chief of Staff Mick Mulvaney insisted on FOX News Sunday that a physical barrier along the border will be built, no matter what Congress does. "We'll take as much money as you can give us and then we'll go off and find the money someplace else, legally, in order to secure that southern barrier, but this is going to get built with or without Congress," he said.
SOTU:
Last Tuesday, President Trump gave his second State of the Union address. It was, by all accounts, a huge success.
According to CNN and CBS News polls that were released late Tuesday, roughly three-quarters of viewers approved of his speech. In the CBS News poll, 76 percent said they approved, versus 24 percent who said they did not approve. In the CNN survey, 59 percent said they had a very positive reaction to the speech, while 17 percent said they had a somewhat positive reaction. Less than one-quarter – 23 percent – said they had a negative reaction to the speech.
But before we get all excited, we have to acknowledge that the survey sample was overweighted with Republicans, reflecting a trend we've seen in recent years that more and more, people tune in to watch the State of the Union address only if they are members of the president's political party. In the CBS News poll, for instance, 43 percent of respondents identified themselves as Republicans, 24 percent identified as Democrats, and 30 percent identified as Independents.
So how did partisans view the speech? Not surprisingly, 97 percent of Republicans in the CBS News survey approved of the speech. Among Democrats, just 30 percent approved. But among Independents, a whopping 82 percent approved.
STAFFING:
Last Monday, President Trump announced that he would be nominating Acting Interior Secretary David Bernhardt to serve permanently as the Secretary of the Interior. He has served since August 1, 2017 as Deputy Secretary of the Interior. From 2006-2009, he had served as the department's solicitor.
On Wednesday, President Trump nominated David Malpass to be the next president of the International Bank for Reconstruction and Development, also known as the World Bank. Malpass, who currently serves as Under Secretary of the Treasury for International Affairs, has been in charge of the Trump Administration's relations with the World Bank. The Malpass nomination is a huge win for conservatives, and I've included in the Suggested Reading a National Review piece by our friend Stephen Moore explaining why.
VIRGINIA CHAOS:
On Wednesday, January 30, Virginia Governor Ralph Northam, a pediatric neurologist, appeared on a local talk radio show in northern Virginia and discussed his thoughts on a bill before the legislature that would have made late-term abortions easier to obtain in the Commonwealth of Virginia by reducing from three to one the number of abortionists who needed to agree that the abortion was necessary to safeguard the life or health of the mother. Northam was asked about abortions up to the point of delivery, and he responded that the procedures are "done in cases where they may be severe deformities. There may be a fetus that's not viable. So in this particular example, if a mother's in labor, I can tell you exactly what would happen. The infant would be delivered, the infant would be kept comfortable, the infant would be resuscitated if that's what the mother and the family desired. And then a discussion would ensue between the physicians and the mother."
Though Northam's staff later clarified that he was talking about prognosis and medical treatment, not ending the life of a delivered baby, no one was buying it. To those who heard the comments, it certainly sounded as if he was discussing a procedure to take the life of a live baby.
One of those who heard about his comments apparently decided it was just too much, and sent to a little-known conservative web site an image from Northam's medical school senior yearbook.
Two days later, that little-known conservative web site published the senior yearbook page from Northam's medical school. On Northam's yearbook page were several photos, including one photo depicting two men – one dressed in the garb of a hooded KKK member, the other in blackface. That afternoon, Northam issued a statement apologizing for the photo on his yearbook page. Throughout the Commonwealth, Democrat politicians began to call for his resignation.
The following day, Saturday, Northam held a press conference at which he denied that he was either of the men depicted in the photo – but then acknowledged that in 1984, the same year as the yearbook page in question, in San Antonio, he had put shoe polish on his face as part of a "costume" he put on for a Michael Jackson dance contest.
The demands for his resignation increased.
Under Virginia law, had the Governor resigned his position, the Lt. Governor would have replaced him.
But that became problematic last weekend, just as people were beginning to pay attention to the Lt. Governor, a 39-year-old former federal prosecutor who won election in 2017 to his current position. Over the weekend, rumors began to circulate that a year ago, the Washington Post had investigated a claim of sexual assault on his part.
On Wednesday of last week, Dr. Vanessa Tyson released a statement alleging that Lt. Gov. Fairfax had sexually assaulted her in 2004 while the two were in Boston, at the Democratic National Convention.
The same day, Virginia Attorney General Mark Herring announced that while in college at the University of Virginia in 1980, he had put on blackface to go to a party in costume as a rapper.
So by Wednesday of last week, all three top statewide officeholders in Virginia – each of whom happens to be a Democrat – were facing calls for them to resign.
Fairfax's troubles worsened on Friday, when a second woman stepped forward with an on-the-record accusation of sexual assault – in this case, a rape that allegedly occurred when the two were undergraduate students at Duke University in 2000. Fairfax forcefully denied the accusation, but other Democratic leaders continued to call for his resignation. And one Democrat member of the lower house of the state legislature said if Fairfax did not resign his office by Monday, he would be facing impeachment efforts.
Virginia is an off-year state – that is, it holds its state elections in off years. In November of this year, all 140 seats in the General Assembly will be up for election. Democrats had been expected to take control of both the state Senate and the state House of Delegates – but with the Virginia Democrats' current troubles, that could be in doubt.
On Saturday, the Washington Post published results of a new poll showing the state is divided over whether or not the Governor should resign. The poll was fielded from Wednesday through Friday, and shows that 47 percent want him to step down, while 47 percent want him to stay. Among black Virginians who were polled, 58 percent want him to stay in office, while 37 percent want him to resign; among white Virginians who were polled, 46 percent want him to stay, while 48 percent want him to go.
Among Democrats, 40 percent want him to resign, while 57 percent want him to stay; among Republicans, 56 percent want him to resign, while 42 percent want him to stay; and among Independents, 47 percent want him to step down, while 43 percent want him to stay.
The poll also showed that 11 percent of those surveyed said they had either worn blackface or know someone who has.
Stay tuned.
SUGGESTED READING:
JENNY BETH MARTIN/TEA PARTY PATRIOTS:
Breitbart: Jenny Beth Martin: Trumps Guests Made State Of The Union Address Extraordinary
GREEN NEW DEAL:
DW: Shapiro: AOC's Green New Deal Proposal Is One of the Stupidest Documents Ever Written
DW: The 5 Most Hilarious and Insane Things in Alexandria Ocasio-Cortez's 'Green New Deal' Proposal
CNN: Nancy Pelosi Just Threw Some Serious Shade at Alexandria Ocasio-Cortez's 'Green New Deal'
Federalist: The 10 Most Insane Requirements of the Green New Deal
Politico: 'It's Crazy. It's Loony': Republicans Giddy as Democrats Champion Green New Deal
SHUTDOWN:
Politico: Republicans Defy Trump On National Emergency
Desert News: Tim Ballard: I've Fought Sex Trafficking At The Border. This Is Why We Need A Border Wall
Hill: Negotiators Running Out Of Time To Get Deal To Prevent Shutdown
Politico: Congress Nears Border Security Deal But Trump's Support Unclear
Politico: Trump Cornered On Border Wall
Politico: GOP Border Security Negotiator: Chances of Another Shutdown Are 'Nil or Next to Nil'
N&O: Border Security Deal Could Reverse Trump Administration's Strict Asylum Rules
Hill: Congress Seeks To Avoid New Shutdown: Five Things To Watch
AP: Likely Deal Would Give trump Fraction of Desired Wall Money
Hill: Key GOP Senator: Border Wall Talks Are Stalled
Politico: Shutdown Talks Stalled
Hill: Border Talks Stall as Another Shutdown Looms
Politico: Shutdown Talks Take a Turn for the Worse
SOTU:
WE: With Pitch for Unity, Trump Urges Republicans and Democrats To 'Choose Greatness'
FOX: Gingrich: Trump's SOTU Changed History on Tuesday Night — Here's What Pelosi Must've Felt
Hill: Three-Quarters Approve of Trump Speech: Polls
STAFFING:
Hill: Trump Picks Ex Oil Lobbyist David Bernhard For Interior Secretary
Politico: Trump's Pick To Replace Kavanaugh Grilled On Sexual Assault
NYT: Trump Nominates David Malpass To Head World Bank
NRO: David Malpass Is The Free Market Reformer The World Bank Needs
Politico: Trump's Attorney General Nominee Clears Senate Judiciary Committee
VIRGINIA CHAOS:
TDB: Gov. Ralph Northam's Yearbook Page Includes Blackface, KKK Photo
Politico: Virginia Democrats Decline To Call Upon Fairfax, Herring To Resign
WSJ: Site Behind Northam Revelations Is Backed by GOP Operatives
WaPo: Democrats Struggle To Answer For Virginia Lt. Governor After Unified Stand Against Kavanaugh
Politico: Inside Ralph Northam's Plot For Survival
WaPo: Virginia Governor Northam Reaches Out To Lt. Gov. Fairfax and AG Herring and Others At Center Of Scandal
WaPo: Crisis Management 101: How Virginia's Three Top Democrats Dug Themselves Deeper Holes
TDB: Justin Fairfax Accused of Sexual Assault by Second Woman: 'Disgusting! This Dude Raped Me.'
WaPo: Second Woman Accuses Va. Lt. Gov. Justin Fairfax of Sexual Assault
AP: Virginia Governor Survives Scandal by Staying Out of Sight
AP: Scandals Drive Calls for Top VA Leadership To Resign
Politico: Second Sexual Assault Claim Triggers Call for Fairfax Impeachment
Politico: Sorting Through the Mess in Virginia
WaPo: Virginians Are Split on Governor's Fate Amid Blackface Scandal, Poll Shows
WaPo: Va. Gov. Ralph Northam Says He Wants To Focus Rest of His Term on Racial Equity
NYT: Justin Fairfax Puts Virginia Democrats in Bind on Impeachment
MISCELLANEOUS:
WaPo: Elizabeth Warren Apologizes For Calling Herself Native American
Politico: Senate Passes Middle East Policy Bill That Rebukes Trump
Politico: 'Green New Deal' Lands In The Capitol
HuffPo: Senator Amy Klobuchar's Mistreatment Of Staff Scared Off Candidates To Manage Her Presidential Bid
RC: Republicans Name 55 House Democrats as 2020 Targets
BuzzFeed: Staffers, Documents Show Amy Klobuchar's Wrath Toward Her Aides