Tea Party Patriots Action Weekly Report from Washington for 1/21/19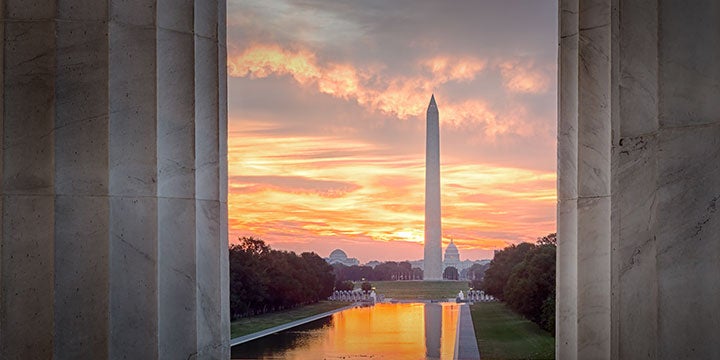 CALENDAR:
Because the government is still partially shut down, the House and Senate will both cancel their planned recesses and instead return on Tuesday. They will both be in session through Friday.
LAST WEEK ON THE HOUSE FLOOR:
Beginning this week and going forward, I'm going to skip the day-by-day discussion of what happened on the House floor during the previous week, and instead limit myself to discussing just the actions of significance.
So, last week, there were two things of significance that happened on the House floor.
First was the consideration and passage on Tuesday of H.Res. 41, a resolution condemning white nationalism and white supremacy that was meant as a rebuke to Iowa Republican Congressman Steve King, who had upset many members of both parties with comments he made in an interview with The New York Times.
The resolution passed overwhelmingly, by a vote of 424-1. King, though, was not the lone voice of dissent on the resolution – in fact, he voted for it. The one Member who voted against it was Illinois Democrat Bobby Rush, who opposed it because it did not hit King hard enough.
On Thursday, the House took up H.J.Res. 30, a resolution disapproving the President's proposal to lessen sanctions against certain Russian businesses. The Senate had taken up a similar measure earlier the day before and failed to pass it, but the House – now under the leadership of Democrats – decided that it wanted to be heard on the issue, too. The resolution disapproving the Trump Administration's actions passed by a vote of 362-53.
THIS WEEK ON THE HOUSE FLOOR:
The House will return Tuesday, with the first vote set for 6:30 PM. At that time, the House is scheduled to consider six bills under Suspension of the Rules.
On Wednesday and for the balance of the week, the House may consider H.R. 648, the Consolidated Appropriations Act. The House is also scheduled to consider nine more bills under Suspension of the Rules.
LAST WEEK ON THE SENATE FLOOR:
The Senate came back on Monday and took up the cloture vote on the motion to proceed to S. 1, the Strengthening America's Security in the Middle East Act of 2019. For the third time, the cloture motion failed to garner 60 votes to shut off debate, losing this time by a vote of 50-43.
On Tuesday, Senate Minority Leader Chuck Schumer offered a privileged resolution criticizing the Trump Administration's decision to lessen sanctions against some Russian interests. First up was an effort to table the resolution. That effort failed, by a vote of 42-57. Then came a vote on a motion to proceed, which was agreed to by a vote of 57-42. Then, on Wednesday, came a cloture vote, which failed to reach the required threshold of 60 votes.
On Thursday, in anticipation of the annual March for Life, the Senate took up a motion to proceed to consideration of S. 109, a bill to prohibit taxpayer funded abortions. The cloture motion failed, by a vote of 48-47.
THIS WEEK ON THE SENATE FLOOR:
Senate Majority Leader McConnell indicated Saturday afternoon that he would move to the floor a legislative package containing President Trump's latest offer on ending the shutdown. Based on Democratic congressional leaders' responses to the offer over the weekend, I doubt the package is going to survive cloture on the motion to proceed.
CENSUS 2020:
On Tuesday, federal district judge Jesse Furman ruled against the Trump Administration's plan to add a citizenship question to the 2020 Census, declaring that Commerce Secretary Wilbur Ross violated the Administrative Procedures Act. Furman, an Obama-appointed judge of the U.S. District Court for the Southern District of New York, ruled that Ross's decision to add the question was "arbitrary and capricious," and blocked the Administration from including it on the 2020 questionnaire.
The Administration has not announced its response, but I expect it will appeal Judge Furman's ruling.
Mike Gonzalez and Hans von Spakovsky of The Heritage Foundation co-authored an excellent analysis of what's wrong with Judge Furman's ruling yesterday, and I strongly suggest you take the time to read it. You'll find it in the Suggested Reading.
RUSSIA HOAX:
On Wednesday, John Solomon at The Hill posted what passes for a blockbuster among those of us who have been critical of the FBI/DOJ behavior regarding the Clinton email investigation and the launch of the Russia collusion investigation. Entitled, "FISA Shocker: DOJ Official Warned Steele Dossier Was Connected to Clinton, Might Be Biased," Solomon wrote that former number-four-ranking DOJ official Bruce Ohr "briefed both senior FBI and DOJ officials in summer 2016 about Christopher Steele's Russia dossier, explicitly cautioning that the British intelligence operative's work was opposition research connected to Hillary Clinton's campaign and might be biased."
Solomon reveals that Ohr's July and August 2016 briefings included the deputy director of the FBI, a senior attorney for the Attorney General, and a DOJ official who would later become a top deputy to Robert Mueller.
"Yet his warnings about political bias were pointedly omitted weeks later from the Foreign Intelligence Surveillance Act (FISA) warrant that the FBI obtained from a federal court, granting it permission to spy on whether the Trump campaign was colluding with Russia to hijack the 2016 presidential election. Ohr's activities, chronicled in handwritten notes and congressional testimony I gleaned from sources, provide the most damning evidence to date that FBI and DOJ officials may have misled federal judges in October 2016 in their zeal to obtain the warrant targeting Trump adviser Carter Page just weeks before Election Day," Solomon writes.
Kim Strassel of The Wall Street Journal and Greg Jarrett of FOX News both published pieces on the same topic this week. You can find all three pieces in this week's Suggested Reading.
Late on Thursday evening, BuzzFeed published what can only be properly described as a real blockbuster story, claiming that President Trump had directed his attorney, Michael Cohen, to lie to Congress about the Trump Organization's Moscow tower project.
"President Donald Trump directed his longtime attorney Michael Cohen to lie to Congress about negotiations to build a Trump Tower in Moscow, according to two federal law enforcement officials involved in an investigation of the matter," read the story. "Trump also supported a plan, set up by Cohen, to visit Russia during the presidential campaign, in order to personally meet President Vladimir Putin and jump-start the tower negotiations. 'Make it happen,' the sources said Trump told Cohen," the story continued.
As for sourcing and corroboration, the story said this: "The special counsel's office learned about Trump's directive for Cohen to lie to Congress through interviews with multiple witnesses from the Trump Organization and internal company emails, text messages, and a cache of other documents. Cohen acknowledged those instructions during his interviews with that office."
Democrats and the media, predictably, went nuts.
All day Friday, the mainstream media frothed at the mouth. The allegation was loaded – that Trump, as President, had directed his attorney to commit a felony, suborning perjury before the Congress. If I had a nickel for every time the word "impeachment" was used on cable TV Friday, I'd have a lot of nickels. And, frankly, with good reason – if the President had done that, that clearly would have been an impeachable offense.
Except that BuzzFeed got it wrong.
A little less than 24 hours after BuzzFeed published its story, the Special Counsel's Office released a statement knocking it down, saying, "BuzzFeed's description of specific statements to the Special Counsel's Office, and characterization of documents and testimony obtained by this office, regarding Michael Cohen's Congressional testimony are not accurate."
BuzzFeed responded that it continues to stand by its story, and suggested the Special Counsel's Office should be more specific about what it disputes. Most of the rest of the media – which had failed to corroborate the story all day long Friday, despite its best efforts – tut-tutted BuzzFeed's journalistic malpractice.
SHUTDOWN:
On Wednesday morning, Speaker Pelosi raised the stakes on the shutdown showdown by sending a letter to President Trump asking him to delay his planned January 29 State of the Union address until after the government is reopened. Or, she suggested, he could submit his address in writing.
She blamed it on what she called "security concerns," noting that both DHS and Secret Service personnel are working without pay.
Homeland Security Secretary Kirstjen Nielsen responded to Pelosi's concerns by declaring that both DHS and the Secret Service had already been planning for security at the State of the Union, and neither believed it would be a problem.
President Trump responded a day later by withdrawing authorization for Pelosi and other members of Congress to use military aircraft to fly to Belgium and Afghanistan on a congressional delegation – as the members were on a bus getting ready to leave Capitol Hill for the airport.
On Saturday, President Trump addressed the nation with an offer to end the partial government shutdown – in exchange for giving him the $5.7 billion he wants for construction of a physical barrier, he would be willing to sign legislation that would defer for another three years deportation of anyone who currently has DACA status or falls into a particular class of Temporary Protected Status recipients.
Republican elected officials lauded the President's move, and urged their Democrat colleagues to join them in supporting the legislation to come. Senate Majority Leader McConnell said he would move a legislative package this week.
Democrats, by contrast, had not even waited for the President to make his formal remarks before they trashed the proposal.
Most conservatives slammed the President's proposal as amnesty, noting that – as seems always to happen in these proposals – the amnesty would come first, and the construction of a wall would come later, if ever.
Jenny Beth has allowed me to quote a message that she sent to several friendly Members of Congress on Sunday. I think this is a pretty good summation of what we think about the President's proposal:
For what it's worth, I'm personally against what the President proposed yesterday. I don't know what our supporters think yet. It amounts to amnesty. I'm against amnesty.
I'm against two sets of rules – one for people who obey the law, and one for people who don't. it is wrong to have laws on the books that get to be disobeyed by elites and the people the elites like.
Having been targeted by the lawless IRS – who got away with it, while my company wound up losing millions of dollars because of their targeting – I cannot tolerate lawlessness.
And now, all of a sudden, the people/groups who have kept quiet for 30 days without being vocal supporters of the President will support what he does. They are supporting it because they are okay with what amounts to amnesty.
The President's tweet this morning did not help. He makes it clear he is okay with his version of amnesty (he does not think what he is proposing now is amnesty) as long as he gets something big in return.
I'm not sure where it leaves you guys. You wind up being the hardliners who are blocking the President if you don't support it. If you do support it, people like me will think you are for amnesty.
Today, I'm angered and saddened.
Here's what I think: I think the Republicans who are now lauding the President for his proposal are doing so in the belief that the Democrats will not accept the proposal, so there is no cost to them to support the President. They can look like they're supporting the President, and avoid being on the wrong side of a presidential tweet.
And what will happen when the Democrats refuse to vote for the motion to proceed in the Senate? Nothing. McConnell will say it's the Democrats who are blocking a bill to reopen the government, but the mainstream media will say Trump's offer was weak in the first place.
And then, they all hope, the President will conclude that the only way out is for him to declare a national emergency and announce he's going to direct the Pentagon to build the wall with unobligated Defense Department funds. Of course, that move will be met with lawsuits opposing it, and the courts will once again be called on to make what should be political decisions left to the president and the Congress.
Stay tuned.
STAFFING:
Attorney General nominee William Barr sat for his confirmation hearings on Tuesday and Wednesday. His critics failed to lay a glove on him.
What I found much more interesting about his testimony, though, was when, on Tuesday, he indicated that while he believes Special Counsel Robert Mueller should be allowed to finish his investigation and write up his report, that report may never be released to the public, and maybe not even to the Congress. Instead, Barr said that a strict reading of DOJ rules provides for him to prepare his own report on Mueller's findings – and he suggested findings that have nothing to do with actual indictments may not be, in his words, "release-able."
That's because in at least one very, very important way, Robert Mueller is very different from Ken Starr, the Whitewater Independent Counsel who investigated former President Bill Clinton and recommended impeachment to Congress. Starr was appointed as Independent Counsel under a statute that required him not only to conduct a criminal investigation, but also to report to Congress if he found evidence of impeachable offenses. But that statute expired in 1999. Mueller, by contrast, was appointed Special Counsel under DOJ regulations – and those regulations not only do not require him to submit a report to Congress, they virtually prohibit him from doing so. Instead, Section 600.8(c) of the regulations provides that Mueller shall provide the Attorney General with "a confidential report explaining the prosecution or declination decisions reached by the Special Counsel."
Said Barr during his confirmation hearing Tuesday, "I don't know, at the end of the day, what will be release-able … The rules, I think, say the special counsel will prepare a summary report on any prosecutive or declination decisions, and that shall be confidential and be treated as any other declination or prosecutive material within the department."
So what's to keep Barr from taking the Mueller report and putting his name on it and releasing it to Congress or the public? Grand jury secrecy rules, that's what – those rules prohibit the disclosure of things that have nothing to do with charges. Federal Rule of Criminal Procedure 6 mandates that, unless and until details are released by court order as part of an indictment or other court proceeding, they must be kept confidential, to protect against the government releasing negative things about people for political reasons.
But we know that current DOJ guidelines, which have been in place for decades, say that a sitting president cannot be indicted. So, as The Washington Post put it, "If a president can't be indicted and the Justice Department can report only the things related to an indictment, that means any wrongdoing by Trump wouldn't be reported."
So, is Mueller stuck? Not necessarily. He does have one out available: The DOJ guidelines indicate that if "other governmental action outside the criminal justice system might be appropriate" – in other words, a potential impeachment – then the special counsel is empowered to "consult with the Attorney General with respect to the appropriate component to take any necessary action." The way I read that, it seems to be saying it's up to the Attorney General to make the final decision, not the special counsel.
Stay tuned.
SUGGESTED READING:
JENNY BETH MARTIN/TEA PARTY PATRIOTS:
TH: Tea Party Patriots Lashes Out at Kevin McCarthy After Freedom Caucus Member Kicked Off Committee
AGENDA:
Hill: Senate Rejects Efforts To Block Trump On Russia Sanctions
CENSUS:
Hill: Federal Judge Rules Against Census Citizenship Question
AP News: Judge Bars Citizenship Question From 2020 Census
Politico: Judge Rules Against Trump Administration's Citizenship Question On 2020 Census
USAT: Judge Strikes Down Trump Administration's Plan To Add a Citizenship Question to 2020 Census
THF: Trump Must Go to the Mat over Liberal Judge's Ruling on Census Question
COURTS:
Hill: Senate Republicans Eye Rules Change To Speed Trump Nominees
DOJ/FBI:
Hill: FISA Shocker: DOJ Official Warned Steele Dossier Was Connected To Clinton
Fox News: Gregg Jarrett: Mueller's Team Knew Dossier Kicking Off Trump Investigation Was Biased And Defective
WSJ: What Bruce Ohr Told The FBI
H.R. 1:
WaPo: Mitch McConnell: Behold the Democrat Politician Protection Act
WSJ: Majority Preservation Act
LEADERSHIP:
Politico: Pelosi Gets Revenge Against One Of The Dem Rebels
Hill: McCarthy Allies Retaliate Against Freedom Caucus Leader
NORTH KOREA:
Hill: White House: Second Trump-Kim Summit Coming Next Month
STEVE KING:
Politico: Steve King Stripped Of Committee Seats – With More Punishment Coming
Hill: GOP Leaders Strip Steve King Of Committee Assignments
Hill: House Passes Resolution Condemning White Nationalism
Politico: House Rebukes King Over Racist Remarks
RC: House Effort On Steve King Censure Fizzles
RUSSIA HOAX:
WaPo: R.I.P. The Mueller Report?
NRO: Trump Keeps Giving Mueller Reasons To Pursue The 'Collusion' Probe
BuzzFeed: President Trump Directed His Attorney Michael Cohen To Lie To Congress About The Moscow Tower
Politico: Democrats Seize On Report That Trump Told Cohen Before Congress
Politico: 'Game Changer/' Impeachment Could Hinge on Whether Trump Told Cohen To Lie
Axios: Democrats Bring Up Impeachment After BuzzFeed's New Trump Report
Politico: Trump Dismisses BuzzFeed Report, Accuses Cohen of Trying To Reduce Sentence
RS: There's a Big, Glaring Question in BuzzFeed's Trump Report
WaPo: In a Rare Move, Mueller's Office Denies BuzzFeed Report that Trump Told Cohen To Lie about Moscow Project
Hill: Special Counsel Issues Rare Statement Disputing Explosive Cohen Report
WSJ: Special Counsel Disputes BuzzFeed Report That Alleged Trump Directed Cohen To Lie to Congress
Politico: Mueller Team Disputes Aspects of BuzzFeed Report on Trump. Cohen
WaPo: Inside the Mueller Team's Decision To Dispute BuzzFeed's Explosive Story on Trump and Cohen
NYT: BuzzFeed News Faces Scrutiny After Mueller Denies a Dramatic Trump Report
SHUTDOWN:
Politico: Dems Spurn Trump On Shutdown Talks
NYT: Shutdown's Economic Damage Starts To Pile Up, Threatening An End To Growth
Hill: Pelosi Asks Trump To Postpone State Of The Union Over Shutdown
Hill: Leaders Nix Recess With No Shutdown Deal In Sight
NYT: In A West Wing In Transition, Trump Tries To Stand Firm On Shutdown
RC: Trump Abruptly Cancels Military Support For Pelosi Overseas Trip
NRO: Pelosi Says She Doesn't Care After DHS Contradicts Claim That SOTU Should Be Cancelled
Hill: Democrats Turn Down White House Invitation For Shutdown Talks
Politico: Graham: GOP Wants A Democrat 'That's Not Crazy' For Shutdown Talks
Politico: Trump Strikes Back at Pelosi as Shutdown Fight Hits New Low
Politico: 'Feel Like I'm Going To Strangle You': Shutdown Breaks Congress' Spirit
Hill: Senate GOP Blocks Bill To Reopen Homeland Security
Hill: Pelosi Faces Tough Decision with Trump
NYT: House Democrats Add $1 Billion in Border-Related Spending to Measures To Reopen Government
Hill: Democrats Signal They'll Reject Trump Shutdown Proposal
Hill: Trump Pitches New Plan To Reopen Government Amid Dem Pushback
WSJ: Trump Takes Aim at Democrats Over Rejected DACA Offer
Vox: Here's Trump's Latest Offer To End the Shutdown — and Why Democrats Aren't Interested
Politico: Immigration Hardliners Blast Trump's Shutdown Deal Offer
Hill: Trump Defends Immigration Proposal Against 'Amnesty' Criticism from Conservatives
Hill: Trump Pitches New Plan To Reopen Government Amid Dem Pushback
Hill: Senate To Take Up Trump's Border-Immigration Plan Next Week
STAFFING:
AP: Trump's AG Nominee Defends Memo Criticizing Mueller Probe
2020:
MISCELLANEOUS:
NYT: Trump Discussed Pulling US From NATO, Amid New Concerns Over Russia
Politico: Acting Attorney General Whitaker To Testify Before Congress In February
CNN: Efforts To Ease Russian Sanctions Boosted By Former Louisiana Senator
RC: 12th District Special Election In PA: Is Marino's Seat At Risk?
DW: Emails Reveal Media Outlet Ran With Non-Story Designed To Hurt NRA. That Outlet Is Now Repeating Its Mistake