Tea Party Patriots Action Weekly Report from Washington for 1/14/19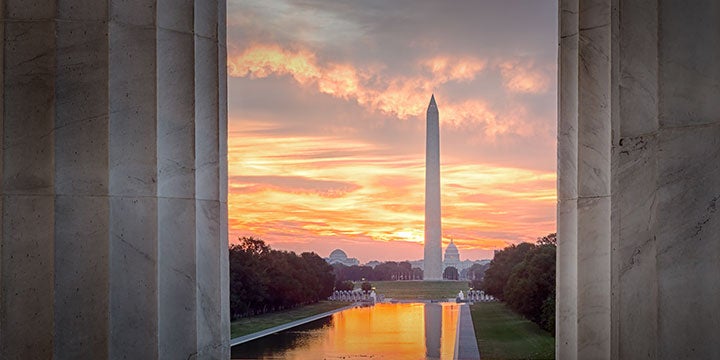 Tea Party Patriots Action Weekly Report from Washington for 1/14/19

CALENDAR:
The House and Senate will both return Monday, and stay in session through Thursday. Both houses are scheduled to be in recess the following week, returning on Monday, January 28. Programming note – President Trump will deliver the State of the Union address on Tuesday, January 29, at 9 PM.
LAST WEEK ON THE HOUSE FLOOR:
The House returned on Tuesday, and passed two bills under Suspension of the Rules.
On Wednesday, the House passed another bill under Suspension. Then the House took up the Rules package for the 116th Congress, which passed by a vote of 235-192.
Later Wednesday, the Democrats used their control of the House floor to begin a messaging strategy on the shutdown. They began voting on individual appropriations bills, to fund parts of the government one at a time.
First up was H.R. 264, the appropriations bill for financial services and general government. That passed on Wednesday afternoon.
On Thursday, the House passed H.R. 267, the appropriations bill for the Department of Transportation, Housing and Urban Development, and related agencies. Then the House passed H.R. 265, the appropriations bill for Agriculture, Rural Development, Food and Drug Administration, and related agencies.
On Friday, the House passed H.R. 266, the appropriations bill for the Department of the Interior, environment, and related agencies.
For those keeping score at home, eight Republicans defected on the vote on the first appropriations bill; 12 defected on the second vote; 10 on the third vote; and 10 on the final vote.
Then, under Suspension of the Rules, the House considered and passed two more bills, including S. 24, the Government Employee Fair Treatment Act, a bill to guarantee that federal workers who are now missing paychecks will receive their back pay if and when the partial shutdown ends.
THIS WEEK ON THE HOUSE FLOOR:
The House will return on Monday, with first votes set for 6:30 PM. At that time, the House is scheduled to take up five bills under Suspension of the Rules.
On Tuesday, the House will consider another ten bills under Suspension.
On Wednesday and Thursday, the House may consider more appropriations-related legislation.
LAST WEEK ON THE SENATE FLOOR:
The Senate came back to work on Tuesday, and voted on the motion to proceed to S. 1, the Strengthening America's Security in the Middle East Act. That's a bill that was introduced by Sen. Marco Rubio (R-FL) with three cosponsors. It contains four sections, three of which are basically regurgitations of bills that passed at least one of the two houses in the last Congress. The final section of the bill, the Combating BDS Act of 2019 – that is, measures to oppose the boycott, divestment, and sanction effort to isolate Israel – has drawn opposition from Democrats, who don't want to vote on it, apparently because it splits the Democratic party.
In addition, Senate Democrats think the Senate shouldn't vote on any bills until the government is reopened.
Consequently, the motion to proceed was defeated by a vote of 56-44. It would have been defeated 57-43, but Majority Leader McConnell switched his vote from "Yea" to "Nay" at the end of the vote, so he could move to reconsider the legislation.
Following the vote, Majority Leader McConnell moved to reconsider the failed cloture vote on the MTP to S. 1, and then filed a new cloture motion on the MTP to S. 1.
On Thursday, the Senate voted again on the motion to proceed to consideration of S. 1. Cloture failed again, this time by a vote of 53-43. Again, Majority Leader McConnell followed the failed vote by filing a new cloture motion.
Later Thursday afternoon, by Unanimous Consent, the Senate took up and passed S. 24, the Government Employee Fair Treatment Act of 2019.
THIS WEEK ON THE SENATE FLOOR:
The Senate will return Monday. At 3 PM, the Senate will resume consideration of the motion to proceed to S. 1, the Strengthening America's Security in the Middle East Act. At 5:30 PM, the Senate will proceed to a roll call vote on that motion.
RUSSIA HOAX:
On Tuesday, The New York Times reported that former Trump campaign chairman Paul Manafort shared Trump campaign polls with what The Times described as "a business associate tied to Russian intelligence," and said a court filing unsealed on Tuesday "provided the clearest evidence to date that the Trump campaign may have tried to coordinate with Russians during the 2016 presidential race." President Trump said two days after this story was reported that he was unaware that Manafort had shared the polling data.
Three days later, on Friday evening, The New York Times published its latest blockbuster, revealing that in the days immediately following President Trump's firing of former FBI Director James Comey, senior officials at the FBI decided on their own to conduct a counterintelligence investigation of the president himself, to determine whether or not he was a witting or unwitting agent of the Russian government. This investigation was separate from the FBI's initial counterintelligence investigation, launched at the end of 2016, to determine if the Trump campaign was colluding with the Russian government to influence the outcome of the 2016 election.
According to The Times' piece, this second counterintelligence investigation was taken over by Special Counsel Robert Mueller when he was appointed. The Times says it does not know if the investigation is ongoing at this point.
On Saturday, The Washington Post did its part to further the Manchurian Candidate narrative, reporting that "President Trump has gone to extraordinary lengths to conceal details of his conversations with Russian President Vladimir Putin, including on at least one occasion taking possession of the notes of his own interpreter and instructing the linguist not to discuss what had transpired with other administration officials, current and former U.S. officials said. Trump did so after a meeting with Putin in 2017 in Hamburg that was also attended by then-Secretary of State Rex Tillerson … Former U.S. officials said that Trump's behavior is at odds with the known practices of previous presidents, who have relied on senior aides to witness meetings and take comprehensive notes then shared with other officials and departments."
So … does the fact that Paul Manafort shared polling data with an associate of his believed to be tied to Russian intelligence prove that the Trump campaign was cooperating with the Russian government? No, not at all. Manafort was known to be heavily in debt to a former Russian oligarch client of his. He likely was sharing the polling data for no purposes other than to show how close he was to then-candidate Trump, in hopes he could buy himself some time and breathing room to pay back his multimillion-dollar debt.
And does the fact that senior FBI officials decided on their own to investigate the president of the United States to determine if he was a witting or unwitting agent of the Kremlin mean he must have been? Of course not. Interestingly, The Times' report names no names. We have no idea who at the FBI ordered the launch of this counterintelligence investigation. All we know is that it was launched after the firing of James Comey on May 9, 2017, and before the appointment of Robert Mueller as Special Counsel eight days later on May 17, 2017. Presumably, the decision was made by former FBI Deputy Director Andrew McCabe, with assistance from former FBI general counsel James Baker.
And as for shielding his conversations with Russian dictator Vladimir Putin, I honestly cannot say I blame the president. If you remember the early days of the Trump Administration, it seemed every single conversation he had with a foreign leader leaked to the media. The calls that were leaked were cherry-picked to make him look bad. And they were clearly being leaked from somewhere inside the national security bureaucracy, where there were and still are many Obama Administration holdovers and professional bureaucrats who think little of President Trump.
SHUTDOWN:
We're now on day 24 of what on Saturday became the longest government shutdown of the modern era, and no one has any idea how this is going to end.
The shutdown began on Saturday, December 22, when the latest Continuing Resolution funding about 7.5 percent of the government expired.
Since then, we've had a stalemate, as the President has insisted he will sign no funding bills to reopen the shuttered portions of the government unless they contain $5.7 billion for wall funding. Congressional Democrats, led by newly-installed House Speaker Nancy Pelosi and Senate Minority Leader Chuck Schumer, refuse to budge, and have insisted they will provide no funding for wall construction.
Last Tuesday evening, President Trump for the first time in his presidency played any president's strongest card – the prime time Oval Office address, from behind the Resolute Desk, and brought to bear on the problem the full weight and majesty of the presidency. In a cogent, nine-minute speech, President Trump made a comprehensive and compelling case for funding a border wall.
Pelosi and Schumer asked for, and were granted, broadcast air time to respond. They shouldn't have asked. Their response was poorly staged – they were standing shoulder to shoulder at a single podium. The optics were terrible, and social media lampooned them mercilessly. Their message was even worse – where Trump had spoken of large things, a humanitarian crisis and a national security crisis, Pelosi and Schumer confined themselves to speaking of small things – missing paychecks for government workers. It was an uneven fight even before it started, and it ended even worse.
On Wednesday, the President hosted Pelosi and Schumer at the White House. The meeting ended abruptly when Trump asked Pelosi if she would compromise on wall funding after he signed a bill reopening the shuttered portions of the government, and she said no, she would not.
On Thursday, the president followed up by visiting McAllen, Texas and doing a roundtable there with law enforcement officials. CNN's Jim Acosta unwittingly made the case for wall construction when he posted a tweet of himself standing at the border, next to a Bollard Wall, looking through to the other side and saying there didn't appear to be any sign of what he called "the national emergency that the president has been talking about." Commentators on social media pounced – one tweeted in response, "So where there are steel slats, there isn't an emergency crisis. Got it."
Though later in the week the President seemed to be settling on a strategy of declaring a national emergency along the border so he could bypass Congress and direct the military to build a wall, by week's end he backed off that idea.
Polling data released Sunday by The Washington Post and ABC News shows that 53 percent of the national survey sample blame President Trump and congressional Republicans for the shutdown, while 29 percent blame Democrats in Congress. Thirteen percent say both sides are equally to blame.
Meanwhile, the same survey shows strong movement over the last year in favor of building a wall on the southern border. A year ago, 34 percent said we should build a wall, versus 63 percent who opposed it – that's a net 29-point negative. But in this new survey, support for building a wall has risen to 42 percent, and opposition to building a wall has dropped to 54 percent, for a 12-point negative. That's a 17-percent move in favor of building a wall, and that's significant movement in anybody's book.
Am I surprised that more people blame the President and congressional Republicans for the shutdown than blame the Democrats? No, not at all. The particular circumstances of any shutdown don't matter. Democrats are seen as the party of government, and Republicans are seen as the party opposed to government. So when the government shuts down, Republicans get the lion's share of the blame. To which history says "B-F-D" – we had a 16-day shutdown in the fall of 2013 and it didn't negatively affect GOP results in 2014. I'm betting this shutdown won't have a long-term effect on GOP prospects in 2020 – that is, until and unless it lasts SO long that it has a significant negative effect on the economy.
We're now in week four of the partial shutdown, and anyone who tells you they know how this will end is lying to you. Stay tuned.
STAFFING:
The Senate Judiciary Committee – now under the chairmanship of Lindsey Graham – has scheduled a hearing on the nomination of William Barr to be Attorney General on Tuesday, January 15 and Wednesday, January 16.
One other note on the staffing front – last week, The Washington Post published a hit piece attacking Russ Vought, the Acting Director of the Office of Management and Budget. Russ is a conservative movement stalwart, a long-time conservative who's been fighting the good fight for years in the Swamp. And because he's now the Acting Director of OMB, the Swamp has decided to take its shots at him. So The Post published this hit piece that reminded everyone of the run-in he had during his confirmation hearings with Bernie Sanders, who challenged Russ over the tenets of Russ's Christian faith, and then The Post wrongly said Russ' confirmation was dragged out because of his Christian faith. In truth, Sanders' opposition had nothing to do with the delay in Russ' confirmation – his confirmation was delayed for a totally unrelated reason. Sen. John Cornyn of TX placed a hold on Russ' confirmation as a means of prying more hurricane relief funding out of the Trump Administration. Will this hit piece hurt Russ over the long term? Doubtful. But I wanted to bring it to your attention as an example of what I think we're likely to see a lot more of in the coming months.
SUGGESTED READING:
JENNY BETH MARTIN/TEA PARTY PATRIOTS:
WT: Jenny Beth Martin: Trump and House Republicans: Take a Stand on Border Wall Funding
DC: Jenny Beth Martin: Congress Must Take Our Border Crisis More Seriously
MM: Richard Viguerie: Mr. President, Follow Reagan's Example, Take Your Case for the Wall to the People
BSN: Ohio Tea Party Rallies for Border Wall on Highway Overpass
AGENDA:
Reuters: Congress Passes Bill To Make Members Pay Sexual Misconduct Claims
House Rules: Democrats Rules For Restoring Congress To The People
Vox: The Green New Deal, Explained
Politico: Dems Face Opportunity – And Pitfalls – In New House Majority
Politico: House Dems Feuding Before New Congress Even Begins
WaPo: Democrats Plan To Hold Hearings On Medicare For All
Politico: Democrats Won The House On ObamaCare: Here's How They Plan To Defend It
Jon Levine On Twitter: Congresswoman Tlaib Tells Cheering Crowd Trump Impeachment Hearing
WT: Alexandria Ocasio-Cortez Suggests 70% Tax On Rich To Fund Green New Deal: 'Call Me A Radical'
Daily Wire: Democrats Introduce Bill To Eliminate Electoral College
CNN: Ocasio-Cortez Suggests 70% Tax For Wealthy To Fund Climate Change Plan
Townhall: The Left Will Make 2019 A Dark Year
Politico: Freshman Rep Tlaib: Dem Majority Will 'Impeach The Motherf—er'
Politico: Dems Livid After Tlaib To 'Impeach The Motherf—er'
CNN: GOP Senators Cruz, Rooney Introduce Constitutional Amendment To Impose Term Limits On Congress
CNN: Congressman Proposes Constitutional Amendment, Preventing Presidents From Pardoning Themselves
COURTS:
Hill: Feeling Heat From The Left, Dems Reject Judges Deal
Politico: Trump's Judicial Nominees Face Setback
WT: Senate Approves 77 Trump Nominations In End Of Congress
Hill: Senate Throws Hundreds Of Trump Nominees Into Limbo
SCSTATE: Graham Meets with White House on Controversial Judicial Picks, Including Thomas Farr
NRO: Severino: Judicial Nominations Update
CRIMINAL JUSTICE REFORM:
WE: Senate Approves Historic Bipartisan Prison Sentencing Reform
Hill: Senate Passes Criminal Justice Bill, Handing Trump A Win
Axios: Senate Easily Passes Trump-Backed Criminal Justice Reform Bill
Hill: House Passes Criminal Justice Overhaul, Sending It To Trump
DEFENSE:
WaPo: US Troops To Be Pulled Out Of Syria Quickly, White House Says
Hill: Federal Judge Orders Trial Over Citizenship Census Question
Hill: Mattis Resigns, Says His Views Are Not In Line With Trump
WT: Trump To Order Withdrawal Of 7000 US Troops From Afghanistan
Politico: Who Might Replace Mattis?
WSJ: Trump Moves Up Departure Date For Defense Secretary Mattis
WaPo: Trump Forces Mattis Out Two Months Early, Names Shanahan Acting Defense Secretary
NYT: White House Mulls Jim Webb, Ex-Democratic Senator, As Next Defense Secretary
Politico: Trump Denies That Jim Webb Is Under Consideration For Defense Secretary
DOJ/FBI:
Hill: The Steele Dossier And The Perils Of Political Insurance Policies
CNN: House Republicans Wrap Up Their Investigation Into FBI's Handling Of Clinton And Russia Probes
Hill: Exculpatory Russia Evidence About Mike Flynn That US Intel Kept Secret
IMMIGRATION:
CR: 6 Things the Media Doesn't Want You To Know About the Border Crisis
RUSSIA HOAX:
NYT: Manafort Accused of Sharing Trump Polling Data with Russian Associate
NYT: FBI Opened Inquiry Into Whether Trump Was Secretly Working on Behalf of Russia
Hill: Turley: Witch Hunt or Mole Hunt? Times Bombshell Blows Up All Theories
FOX: Gingrich: Reported FBI Probe of Trump Was Led by Anti-Trump Fanatics Who Betrayed Constitution
WaPo: Trump Has Concealed Details of His Face-to-face Encounters with Putin from Senior Officials in Administration
Hill: Manafort Developments Trigger New 'Collusion' Debate
SHUTDOWN:
Politico: Senate Passes Short Term Spending Bill To Avert Shut Down
Hill: Senate Approves Funding Bill, Preventing Partial Government Shut Down
Politico: Ryan Says Trump Won't Sign Funding Bill, Readying Government Shut Down
Fox News: Conservatives Voice Frustration After Trump Signals Gutless Retreat On Border Wall
Hill: Trump Tells GOP He Won't Sign Stopgap, Threatening Shutdown
Hill: House To Vote On Stopgap In Face Of Conservative Anger
Hill: Trump Shutdown Move Leaves GOP Senators In Disbelief
Politico: Pressure From Base Pushed A Flustered Trump Into Shutdown Reversal
WaPo: Trump Always Said He Wouldn't Be Predictable. The Consequences Are On Display This Week
Hill: House Passes Stopgap Bill With $5 Billions In Wall Funding
WaPo: "Tailspin" Under Siege, Trump Propels The Government And Markets Into Crisis
Politico: "I'm OK With A Shutdown": Inside The Chaos Of The House GOP's Last Days
Hill: GOP Senators Reject Trump's Proposal To Go Nuclear On Wall
Hill: Trump Reaches To Shore Up Base On Border Wall
Politico: Inside The Frantic Negotiations That Failed To Avert A Shutdown
Politico: Government Shutdown Begins As Talks Falter Over Border Wall
USA Today: Trump Can Fund The Border Wall Without Congressional Approval
Politico: Dem's New Year Resolution: Stiff Trump On The Wall And Reopen The Government
WaPo: House Dems Ready Strategy To Re-Open Government Upon Assuming Control
Politico: Pelosi Challenges McConnell With Shutdown Plan
Fox News: Lindsay Graham: Trump Caving On Border Security ' Probably The End Of His Presidency'
Hill: GOP Senator Calls On Congress To End Shutdown Without Border Deal
Hill: House Passes Legislation To Re-Open Government Despite Opposition From Trump
Politico: Mulvaney Eggs Trump On In Shutdown Fight
NBC: Fact Check: What's A 'National Emergency' And Can Trump Declare One To Get His Wall?
WSJ: In A Shutdown, IRS Will Take Your Money But Give No Refunds
WaPo: The Partisan Warrior Leading the White House's Shutdown Response
WE: 'Bye-Bye': Trump Walks Out of 'Waste of Time' Meeting with Schumer, Pelosi
Politico: Graham Launches Last-Ditch Push To End Shutdown
Politico: Freshman Dems Feeling the Heat as Shutdown Drags On
RC: Trump Sends Clear Signal He's Moving Toward a National Emergency over Southern Border
FOX: CNN's Jim Acosta Mocked for Accidentally Proving that Border Walls Work
WSJ: Strassel: Trump's New Shutdown World
WaPo: Trump Administration Lays Groundwork To Declare National Emergency To Build Wall
WSJ: White House Aides Explore Alternative Ways To Pay for Border Wall
Politico: Trump Moves Closer to National Emergency as Talks Stall
NBC: Trump Could Take Billions from Disaster Areas To Fund Wall
WFB: The Democratic Wall Is Beginning To Crack
Hill: Dems Eye Lawsuit if Trump Declares Border Emergency
Hill: Trump, Congress Break Record for Longest Shutdown
Politico: White House Warns Shutdown Could Carry On After Emergency Declaration
WaPo: Americans Blame Trump and GOP Much More Than Democrats for Shutdown, Post-ABC Poll Finds
2020:
The Atlantic: Martha McSally Snags The Ultimate Consolation Prize
MISCELLANEOUS:
WSJ: Trump's Attorney General Pick Criticized An Aspect Of Mueller Probe In Memo To Justice Department
Claremont: The Flight 93 Election
WaPo: Khashoggi's Final Months As An Exile In The Shadow Of Saudi Arabia
Hill: Timeline Of Mueller Probes Biggest Developments
NYT: Before Trump, Steve King Set the Agenda for the Wall and Anti-Immigrant Politics
Hill: Steve King faces New Storm Over Remarks About White Supremac
DMR: Rep. Steve King Denies Supporting White Nationalism, Supremacy After New York Times Report
WE: Kevin McCarthy To Meet with Steve King To Discuss 'His Future and Role in This Republican Party'