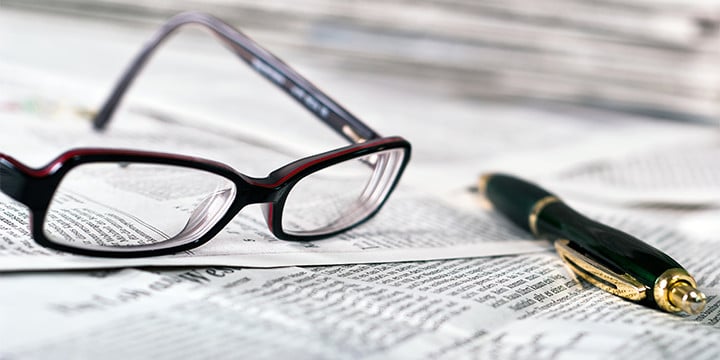 Moving around the country this week, by plane and phone, I came across a looming political reality that has gone widely unremarked: if the election were held next week, instead of next year, Republicans would lose control of the U.S. Senate.
Some of you will say, "Serves them right." Others of you will say, "How could that have happened so soon?" Or we might just all agree to say, "We're glad the election's not next week."
Begin with the raw numbers. They're daunting. There are 24 Republican seats up next year, only ten Democrats. That's the price of political success, of course. In the tidal, Tea Party election of 2010, Republicans won all of the close races and a few shocker upsets. Those 2010 Republican winners, some of them highly implausible, are now up for re-election.
There are ten Republican seats that are now in middling-to-deep trouble. Mark Kirk squeaked through in Illinois last time, then had a stroke from which he never fully recovered. And he can't look for much help from the top of the ticket. In presidential years, Illinois, the birthplace of Hillary Rodham, has been consistently Democrat.
Then there's Ron Johnson in a Wisconsin rematch with former Senator Russ Feingold. That's a very tough race, even if Scott Walker heads the GOP ticket. Ditto for North Carolina's low-profile Richard Burr, especially if former Democrat Senator Kay Hagan runs again.
Then there are the senior-senior Senators. Chuck Grassley may be able to win one more race in Iowa, as might John McCain in Arizona. But both of them are playing with actuarial fire. Grassley will be 83 next year, McCain 80.
Then there are the hard-luck twins. Kelly Ayotte has done everything she can do to earn the trust and affection of her New Hampshire constituents, but Democratic Governor Maggie Hassan has done just a bit more. If Hassan decides to go – her announcement is expected soon — she will start as the favorite. The other star-crossed Republican is Rob Portman of Ohio. He's a hard worker, respected, well liked. But he may be running against the only Ohioan who could beat him. Rambunctious former Governor Ted Strickland currently leads in head-to-head polling. (Such luck cuts both ways. GOP incumbent Pat Toomey may find himself up against the only Pennsylvanian he could beat, former Rep. Joe Sestak.)
Then there will be at least two worrisome vacancies. David Vitter would be a lock for re-election in Louisiana, but he's running for Governor this year. If he wins, there could be a jailbreak election to succeed him, consequences unknown. Ditto in Florida. Marco Rubio, as of now at least, has decided to give up his Senate seat to pursue larger ambitions and there is no prominent GOP successor. Florida's Attorney General Pam Bondi and Chief Financial Officer Jeff Atwater, the obvious possibilities, have both passed on the race.
Democratic operatives are doing their best to expand this list of Republican vulnerabilities. They will tell you that Roy Blunt in Missouri and Lisa Murkowski in Alaska are in deep trouble. I don't see it. But defending the ten seats cited above will be challenge enough, given that Obama won seven of those states twice.
On the Democrat side, seven of their ten seats seem safe (including open seats created by retirements in Maryland and California). Harry Reid's retirement in Nevada, though, creates a distinct possibility for a GOP pickup. It would be a slam-dunk if GOP Gov. Brian Sandoval runs, but he has just plumped for a big tax hike, which is not frequently the springboard to a GOP Senate race. Colorado also presents an inviting target. Colorless Democrat incumbent Michael Bennet won a close one last time and could be vulnerable to a Cory Gardner-level GOP challenger.
And, finally, what's an election without at least one wild-eyed, not-bloody-likely but not-psephologically-inconceivable prediction? Here's mine. The invincible Patty Murray of Washington state could turn out to be vincible.
Glosses, demurrals, kudos welcome at nealfreeman@blackwellcorp.com