Income Inequality, Beltway Style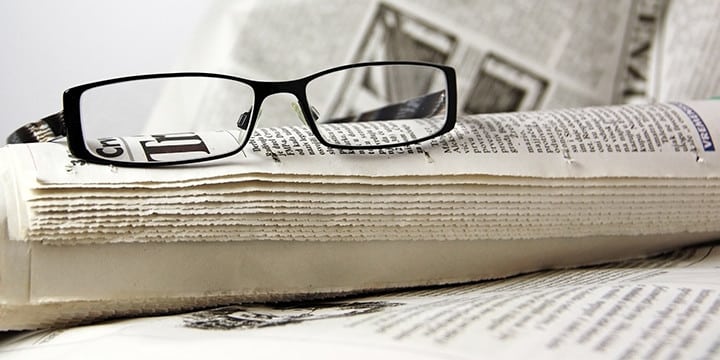 I had to be in Washington the other day, so I squirreled away an hour to drive by my old house in northern Virginia. My wife Jane and I had bought it when we went to Washington with Reagan. Heady days, those. We were young and idealistic and determined to help The Gipper beat the Soviets in the Cold War, free up the American economy, and put a halt to the spreading bureaucracy of central government. In time, we came around to the idea that two out of three ain't bad.
It was a great house to raise a family – a graceful Cape Cod-style clapboard with a big yard. Shade trees with swings for the kids. A garden for Jane, a library for me. First thing in the morning, and then again after school, you'd see a pride of pigtailed riders trotting their horses down the trail behind the house. Teenaged girls and horses – I don't pretend to understand it, but there's some kind of magic going on there. Roadside stands were the place to buy your corn, cukes and tomatoes, all farm fresh. Good schools, safe streets. Demographers would have called our life exurban, I suppose. We called it just about right.
The neighbors were good people, if not especially welcoming in the small-town ways we had come to expect. Harry Truman was slightly off the mark when he remarked that if you want a friend in Washington, get a dog. But he had a point. Almost all of our neighbors had come to town from somewhere else, some place they continued to call "back home." They were just passing through Washington and assumed that everybody else was doing so, as well.
I'll give them this. They all worked like beavers, leaving before the sun was up and returning to their bosky dells long after the day had died. It took me awhile to figure out what they did for a living. They didn't make stuff or sell stuff or provide a service in what we still thought of as the real economy. Many of them had unusual-sounding jobs. They worked for the American Pickle Council or the Committee to Combat Discrimination Against Left-handed Dentists or the Plastic Flower Institute or Seniors United Against New Technology or The Friends of Chechnya — a bewildering variety of narrow-gauge groups all doing exactly the same thing: they lobbied the central government to take money from the people "back home" and give it to their narrow-gauged group.
They were pretty good at it. By 2004, with our kids up and out of the nest, and with Washington in the grip of an oxymoronic Big Government Republicanism, Jane and I looked for greener pastures and put the house up for sale. It sold in four days. For a ridiculously high price.
What had happened was that, while the house remained resolutely on its original foundation, our bucolic exurb had been transformed by the kudzu-like growth of the lobby culture into a suburb of Washington, DC. To our amazement, the real estate agent advertised the house as "within easy commuting range of DC." (That may have been technically correct, as long as you left for work no later than 4:45.) To our further surprise, the agent said in her closing argument to the buyer: "With room for additional parking, this house would be perfect for fund-raisers." (That may have been correct, too. Jane and I were just child-raisers.) The exurbs, it seemed, had been moved out close to West Virginia.
I didn't know what to expect when I drove by the old house, but I certainly didn't expect to find a mock-Tudor McMansion replete with distressed beams, stained brick, and heraldic flourishes. The new owners had managed at great expense to transform a handsome house with clean lines into a dark and forbidding manse suitable for the shooting of horror flicks. It was a bit of a mess, frankly, but what a parking lot! A broad swath of the yard had been covered in rich, black asphalt, with individual spaces striped off for the arrival of BMWs, Infinitys and all manner of expense-account lobbywagons.
The house itself was up for sale again. At more than twice the price we had sold it for.
Which brings me around to the issue of income inequality. In the grand scheme of things – perhaps I should apologize to The New York Times here — it's not an issue that keeps me up at night. As my old friend John Roche might have phrased it, income inequality comes in at Number 98 on my list of things to worry about, just after my fear of being eaten by piranhas.
Put it this way. If Elizabeth Warren or her surrogate, Hillary Clinton, were to look me in the eye and say, "Do you realize that the head of Acme Widget Company makes a hundred times more than the man who waxes his office floor?" I wouldn't be able to manage much more than a shrug and a "So what?" Those arrangements were arrived at freely between consenting adults. If both the boss and the cleaner are gainfully and willingly employed, why should their income be at the top of anybody's list of things to worry about? Especially a government official's, who neither runs a company nor cleans an office but lives off the labors of those who do.
But that's the free economy, or at least what's left of it. In Washington, and marbled throughout its pricy suburbs, there's income inequality of a different sort. The richest counties in the country – Fairfax, Montgomery, Loudon and the rest – are now clustered in the metro Washington area. They're rich not because DC has just emerged as the Silicon Valley of the East or the North Dakota of the South. The DC region produces few new products, few new services, but it is rolling in boomtown money, nonetheless. Its faux prosperity is generated the old-fashioned way: by state coercion. The central government takes money from the folks "back home" and spreads it around the lobby culture, creating a fix-and-favor economy so prosperous that it outstrips all – literally, all — of the productive communities "back home."
This situation can't be politically hygienic.
So let me ask both of you, Senator Warren and candidate Clinton: "Do you realize that lobbyists make a hundred times more than millions of taxpayers who, neither willing nor witting, are taxed to pay for them?"
Your comments welcome at nealfreeman@blackwellcorp.com